ABTT Mental Health First Aid Training (2 day course):


This course is run on demand and can be either an online or face-to-face training course. It is has been framed to be particularly relevant within the Theatre industry, teaching people how to spot the signs and symptoms of mental ill health and provide help on a first aid basis.

What is Mental Health First Aid?
Mental Health First Aid (MHFA) is an internationally recognised training course which teaches people how to spot the signs and symptoms of mental ill health and provide help on a first aid basis. MHFA England training won't teach you to be a therapist, but just like physical first aid, it will teach you to listen, reassure and respond, even in a crisis. Adult MHFA England courses are for everyone aged 16 upwards. Every MHFA England course is delivered by a quality assured Instructor Member who has attended our Instructor Training programme accredited by the Royal Society for Public Health, and is trained to keep people safe and supported while they learn.
What will I learn?
A deeper understanding of mental health and the factors that can affect people's wellbeing, including your own
− Practical skills to spot the triggers and signs of mental health issues
− Confidence to step in, reassure and support a person in distress
− Enhanced interpersonal skills such as non-judgemental listening
− Knowledge to help someone recover their health by guiding them to appropriate support
Learning takes place through a mix of group activities, presentations and discussions.
How will attending an MHFA England course help?
Research and evaluation shows that taking part in an MHFA England course:
− Raises awareness and mental health literacy
− Reduces stigma around mental ill health
− Boosts knowledge and confidence in dealing with mental health issues
− Promotes early intervention which enables recovery
Mental Health First Aid starts with you.
Tutor Expertise
Mig is a senior lecturer teaching on the BA theatre production and MA stage and production management at the Guildford School of Acting part of the University of Surrey.  She is also one of our tutors on the ABTT bronze award teaching electrical fundamentals.  Along with many years' experience as a teacher, she also has 20 years' experience working in theatre and live events in the backstage environment.  She has spent many years linking her industry experience with her academic research interest in mental health and well-being, conducting 2 large industry studies on mental health backstage and has authored the first guidance note on mental health and wellbeing for freelance staff.  Mig is diagnosed with Bipolar disorder and has spent her entire adult life navigating the NHS system and services for support with her mental health.  She is now a qualified Mental Health first aid instructor and brings with her years of lived experienced combined with working knowledge of working in industry to deliver a course that is more focussed and tailored to our sector.
How do I apply?
In order to participate in the ABTT Mental Health First Aid Training, please contact the ABTT Office via email to let us know when you are hoping to attend a course, if you would like this to be online or in person and if a group booking – how many attendees you are enquiring on behalf of.
The cost per person for the online 2 day course is:
Member's price £150+VAT
Non-member's price £150+VAT
In person training will be costed based on details supplied regarding location, attendee numbers etc.
Fantastic training from a really enthusiastic and engaging instructor. It has been a very informative course, which has felt responsive to our input and tackled very difficult issues in a sensitive/accessible manner. It was good to be able to adapt the scenarios to a Theatre context and I appreciated the candid and personal response to questions and their willingness to share their experience.Subject matter, though challenging, was delivered in a safe way, especially for giving the participants the time and space to complete exercises and let information sink in. I am leaving the course hoping that I do not have to encounter many mental health first aid emergencies, but I am definitely leaving the course confident in my ability to offer support to someone in a mental health first aid situation.

Attendees from 2022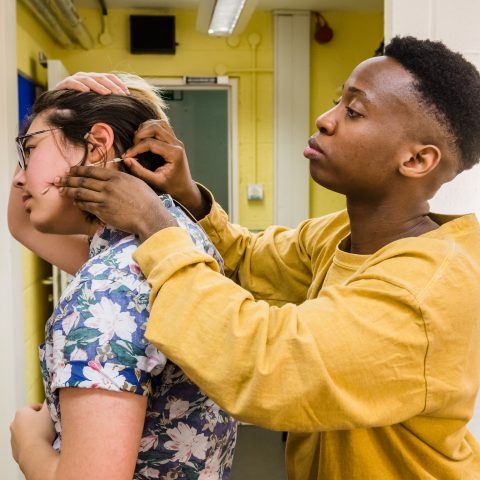 Find out when our next courses are here!
Click here to see what dates our next courses are running and to sign up and validate your skills today!
What are you waiting for?