Apprenticeship- Creative Venue Technician with White Light LTD
Application closing date: 16 Feb 2020 12:00am
Based: London
Salary: As of April 2019, White Light pay the National Minimum Wage, relative to your age; 18-20 – £6.15 per hour, 21-24 – £7.70 per hour
Position: Apprentice
Contract: Full Time
Website: www.whitelight.ltd.uk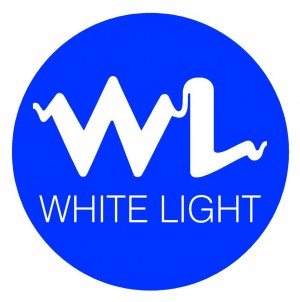 Summary of Duties and Responsibilities
• To assist with the preparation, repair and maintenance of lighting sound and video equipment for hire and sales contracts.
• Loading and unloading of trucks and the checking in of equipment. This gives our apprentices the grounding in our equipment and its' maintenance and use- vital to a technical role in our industry.
• In the first six months you will be working in all the warehouse departments on rotation to gain an understanding of the equipment, its maintenance and use.
• Depending on your increasing ability you will gradually work and attend onsite events with our Events and Servicing departments or streamline into a specific Technical Departments.
• You will have the opportunity work on live events and attend a work placement to ensure you cover a full range of work in operating and then striking live events.
• Daily contact would be to the Supervisors/Managers in the Warehouse departments you are attached to.
Reality Check
How do I learn?
This Level 3 "Creative Venue Technician " apprenticeship is a mixture of on the job training and 20% off the job training which has to be completed during the apprenticeship. You will be given study time however you must also have the commitment to achieve and record the required evidence of work; written, visual and digital. Together with the college we deliver specific training courses to achieve the necessary base skills and certification that is recognised and required in the industry. Our training provider is the National College of Creative Industries.
What is expected of me?
Passing the apprenticeship is based on an end point assessment- like an intensive interview and a practical assessment.
Personal behaviours required;
• Punctual and reliable
• Relating to others and working as a member of a team.
• Enthusiastic, willing and flexible approach
• Maintain WL confidentiality at all times
• To carry out your duties/responsibilities in a manner that reflects the Core Values of White Light at all times
Full details on the framework and the apprenticeship contents can be found;
https://www.instituteforapprenticeships.org/apprenticeship-standards/creative-venue-technician/
What is the pay?
As of April 2019, White Light pay the National Minimum Wage, relative to your age;
18-20 – £6.15 per hour, we do not pay the 16-17 rate. (£12,792 per year/£246 per week))
21-24 – £7.70 per hour (£16,016 per year/£308 per week)
Subject to change in April 2020 prior to employment
How do I apply?
Opening Date; Monday 18th November 2019
Closing Date; Sunday 16th February 2020
Recruitment/Interview Day;
To be confirmed between February – March 2020 – you must be available for this day, all day! We will check availability with all candidates.
Expected start date;
End of June to be confirmed – we would prefer that all successful candidates can start employment together.
Please supply us with short CV summary which MUST include;
1. Full Name and Address
2. Your Education History and all your exam results and qualifications (or predicted results)
3. Any other relevant experience and your hobbies and interests
4. A statement about why you want to work at White Light and why you are interested in the industry
5. Any days in February/March 2020 that you will not be available to attend the recruitment day.
6. The answer to these three questions;
• Which area of our work are you most interested in? It can be more than one if you are interested in more or unsure where to specialise at the moment.
• Tell us one thing you have done that will help demonstrate your interest in our work. It could be something at school, amateur dramatics, casual venue work, helping with a friend's band, etc.
• Why do you want to do this apprenticeship specifically at White Light?
Apply via email to; vacancies@whitelight.ltd.uk
Apply via www.whitelight.ltd.uk