Assistant Touring Stage Technician at Welsh National Opera
Application closing date: 4 Jul 2022 12:00pm
Based: Cardiff
Salary: £475 per week
Contract: Fixed Term Contract
Website: wno.org.uk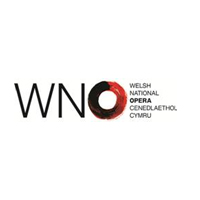 Job description:
Welsh National Opera shares the power of live opera with audiences and communities across Wales and England – in theatres, in neighbourhoods and online.
We are currently seeking an Assistant Touring Stage Technician to join the Technical department at Welsh National Opera to assist with the scenic and staging elements of productions, events and projects in an efficient manner that promotes a safe, healthy and sustainable working environment.
As the Assistant Stage Technician you will assist with the practical delivery of Stage Department tasks including scenery handling & maintenance, flying, rigging and safe vehicle loading.
Some of the responsibilities that you will have include:
Assist the Stage Team in presenting productions to the highest possible standard, and ensuring that the production team's creative and artistic vision is reproduced accurately and consistently; both in Cardiff and on tour.
Support initiatives designed to encourage the recruitment and development of a workforce that reflects the communities in which we work and perform.
Follow Stage Department and wider WNO administrative systems, assisting with the administration of time sheets, holiday records, and other staffing related data in conjunction with the HR Department.
Stores.
Apply via wno.org.uk