Automated Flys & Stage Technician at Sadler's Wells
Application closing date: 31 Aug 2022 11:59pm
Based: London
Salary: £27,920 per annum, plus overtime, get-out payments and benefits
Contract: Permanent
Website: sadl.rs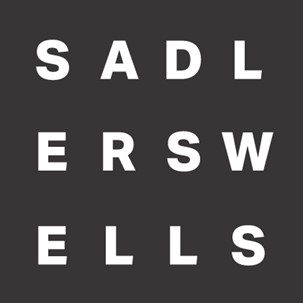 Job description:
Sadler's Wells is a world-leading creative organisation dedicated to dance in all its forms. Our mission is to make and create dance that inspires us all, and our vision is to create, through dance, a depth of connection beyond borders, cultures and languages, so we see ourselves in each other.
Its three London stages are Sadler's Wells' theatre (1,500 seats), the Lilian Baylis Studio (180 seats) and The Peacock (1,000 seats).
We are looking for a Theatre Technician, with excellent Flys and Stage skills, to join our team at Sadler's Wells. Knowledge of automated flying systems is desirable, but training will be available for the automated system for those without prior experience in this area.
Person specification:
You will be a flexible, practical person with excellent technical skills and experience in professional technical theatre work, with a demonstrable knowledge of industry health and safety. You will also be calm under pressure, a good problem solver and able to work well as part of a team. Self-motivation and a good understanding of a wide range of technical theatre and stage skills are required.
A skills bonus will also be applied to the salary following successful completion of a probationary period.
This is an ongoing vacancy, and we aim to contact candidates on an ad-hoc basis. Once suitable candidates are appointed, this vacancy will close without further notice.
How to apply:
For more information, please go to the following link – https://sadl.rs/3PbPKSo
Equality & Diversity: 
We are committed to building a culturally diverse workforce and actively encourage applications from Black, Asian and those belonging to ethnic groups that are currently underrepresented within the Arts. Applications from deaf and disabled communities and low socio-economic backgrounds are also welcome. As a user of the Disability Confident Scheme, we guarantee to interview all disabled candidates who meet the minimum essential criteria for the role as set out in the Job Pack.
Sadler's Wells also works collaboratively with Parents in Performing Arts (PiPA) in efforts to support parents and carers within the industry.
Apply via sadl.rs