Automation Supervisor at Glyndebourne
Application closing date: 1 Jul 2022 11:59pm
Based: Lewes, East Sussex
Salary: £46,858 per annum
Contract: Full Time
Website: www.glyndebourne.com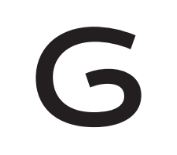 Job description:Extraordinary opera, extraordinary people
We are currently recruiting for an Automation Supervisor to join our Stage Staff Team on a Permanent contract. You will lead on the planning, operation and maintenance of the Glyndebourne automation systems to support the productions of the Company. In particular, to be responsible for programming and troubleshooting of the computer and electronics-based systems.
Equality Diversity & Inclusion:
Glyndebourne is an Equal Opportunities Employer and a Registered Charity. We promote equality, diversity and inclusion in our workplace and actively encourage applicants from all backgrounds to apply for vacancies, including ethnically diverse and disabled candidates, who are currently under-represented in our workforce. We are a Disability Confident Employer and so therefore we guarantee to interview all disabled applicants who meet the essential criteria for our vacancies. If relevant to you, please inform us of this in your covering letter.
Apply via www.glyndebourne.com