Course Leader: BA (Hons) Creative Technical Theatre at UAL
Application closing date: 26 Jul 2020 11:55pm
Based: London
Salary: £46,423 - £55,932
Position: Lecturer
Contract: Part Time
Website: ual.tal.net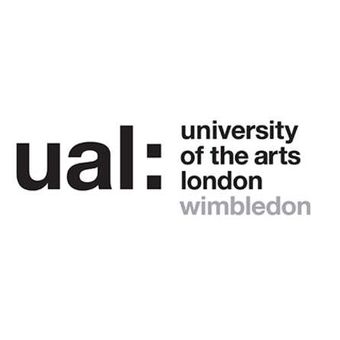 The role:
A vacancy has arisen in the Performance Design & Technologies Programme at Wimbledon College of Arts within the subject area of Creative Technical Theatre.
BA Creative Technical Theatre is a newly validated course that engages students in technical realisation for theatre and live events and the associated design techniques. Situated in the wider context of an art-school-approach to performance making, students on this course will learn technical training and experience processes which are central to designing within theatre and other performance events.
Students will be encouraged to devise methods for exploring technical models and evaluate the context of space within their practice, so they gain an overview of how the technical, spatial and material elements contribute to practicing technical creativity. As Course Leader you will be responsible for contributing to and developing the new course's academic direction and delivery with particular focus upon future innovation within this developing field.
We are particularly interested in applicants with specialist experience or interest in supporting future digital practices, who see technical specialists as co-creators, innovators and creative practitioners.
If you have any queries about this role that are not covered in the available documentation, please contact Meryl Thompson, Staffing Administrator jobs.ccw@arts.ac.uk
Wimbledon College of Arts is part of the University of the Arts London; a vibrant world-leading specialist Arts University. Wimbledon College of Arts is one of the UK's recognised centres of excellence in theatre and performance with an international reputation and a number of high-profile international partners.
In return, University of the Arts London offers generous leave, an attractive pension and a commitment to your continuing personal development and training in an environment that encourages excellence, creativity and diversity. Relocation assistance is available.
To provide academic leadership and curriculum development of the BA Creative Technical Theatre     course within the undergraduate Theatre and Screen programme.
To manage the delivery of  the course ensuring that the policies and procedures of the College and University are upheld and implemented.
To deliver innovative and challenging teaching and set an example of good practice.
To oversee the recruitment to BA Creative Technical Theatre course and to build its profile as a specialist area through its research and pedagogic agenda.
To contribute productively to the Performance Design and Technologies academic programme and the team, taking on cross programme responsibilities as appropriate
Degree in a subject area related to Creative Technical Theatre
Postgraduate qualification in a related area or equivalent as demonstrated through professional practice
Doctorate in relevant field (desirable)
Recognised teaching qualification or willingness to undertake
Knowledge of Creative Technical Theatre subject specialisms and willingness to engage in new techniques of learning including digital processes
Knowledge and engagement with practice in relation to digital media in the field of Creative Technical Theatre that enhances the academic portfolio of the Performance Design and Technologies programme
Experience of development and dissemination of research such as academic publishing, exhibitions etc., which informs the professional discourse within the field (desirable)
Experience of teaching Creative Technical Theatre at undergraduate level
Experience of assessment at undergraduate level and providing written and verbal feedback with encourages student development
Experience of monitoring and supporting student progress
Experience of effective course administration and management, at course, year, unit or module level
Experience of assessment parity or standardisation
Experience of curriculum management at course / unit level
Experience of curriculum development
Experience of actively developing productive relationships with the theatre and screen arena
Understanding of current priorities within UK Arts & Design Higher Education
Experience of course leadership (desirable)
Experience of organising academic conferences and symposia (desirable)
Communicates effectively orally and in writing adapting the message for a diverse audience in an inclusive and accessible way
Motivates and leads a team effectively, setting clear objectives to manage performance
Applies innovative approaches to course leadership, teaching, learning or professional practice to support excellent teaching, pedagogy and inclusivity
Applies own research to develop learning, teaching and assessment practices
Contributes to advancing professional practice/research or scholarly activity in own area of specialism
Plans, prioritises and manages resources effectively to achieve long term objectives
Builds and leads effective teams, networks or communities of practice and fosters constructive cross team collaboration
Contributes to improving or adapting provision to enhance the student experience or customer service
Suggests practical solutions to new or unique problems
Apply via ual.tal.net