Course Leader: BA Technical Arts for Theatre and Performance at UAL
Application closing date: 21 Jul 2020 11:55pm
Based: London
Salary: £46,423 to £55,932
Position: Lecturer
Contract: Full Time
Website: ual.tal.net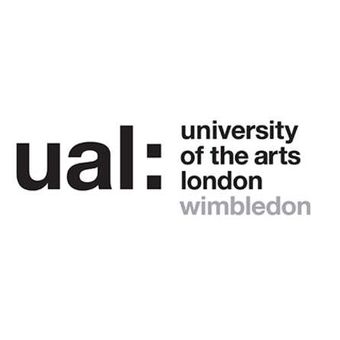 The role:
A vacancy has arisen in the Performance Design & Technologies Programme at Wimbledon College of Arts within the subject area of Technical Arts for Theatre and Performance.
Technical Arts for Theatre and Performance is a newly validated course that engages students with key techniques of concept development, design, engineering and sculpting, that will result in the fabrication of props, puppets and other associated dynamic objects and physical prosthetics within the fields of film, performance, theatre and the wider entertainment industry.
Students will be encouraged to experiment with and blend material and digital practices, whilst designing and making within a studio-based, teaching environment, offering them the flexibility and choice to specialise in a variety of areas within production design and making.
As Course Leader you will be responsible for contributing to and developing the new course's academic direction and delivery with particular focus upon future innovation and ecological ethics within this developing field.
We are particularly interested in applicants with specialist experience or interest in supporting digital making skills and carbon mindful choices for screen production/film environments for this post.
Wimbledon College of Arts is part of the University of the Arts London; a vibrant world centre for innovation. Wimbledon College of Arts is one of the country's largest centres for theatre and performance and has an international reputation and a number of high profile international partners.
Degree in a subject area related to Technical Arts for Theatre and Performance
Postgraduate qualification in a related area or equivalent as demonstrated through professional practice
Recognised teaching qualification or willingness to undertake
Knowledge of Technical Arts for Theatre and Performance subject specialisms and willingness to engage in new techniques of learning including digital processes
Knowledge and engagement with practice in relation to digital media in the field of Technical Arts for Theatre and Performance that enhances the academic portfolio of the Performance Design and Technologies programme
Experience of teaching Technical Arts for Theatre and Performance at undergraduate level, writing feedback, assessment and effective course administration and management, including assessment parity or standardisation
Experience of course leadership (desirable)
Motivates and leads a team effectively, setting clear objectives to manage performance
Applies innovative approaches to course leadership, teaching, learning or professional practice to support excellent teaching, pedagogy and inclusivity
Applies own research to develop learning, teaching and assessment practices
UAL offers generous leave, an attractive pension and a commitment to your continuing personal development and training in an environment that encourages excellence, creativity and diversity. Relocation assistance is available.
Apply via ual.tal.net