Creative Technician Apprenticeship at White Light
Application closing date: 30 Jun 2022 11:59pm
Based: Wimbledon, London
Salary: £14,206-£19,760
Contract: Full Time
Website: www.whitelight.ltd.uk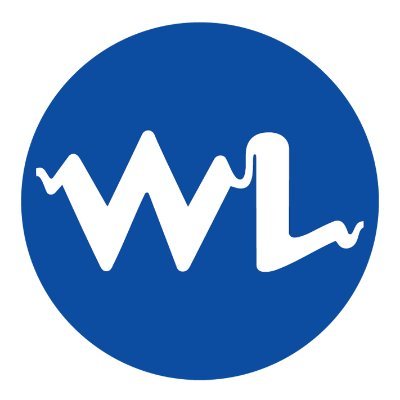 Job description:White Light is one of the UK's premier companies in the areas of lighting, video and sound hire and sales, broadcast, and installations. You can see a lot of what we do here on our website, take some time to look around;
The apprenticeship:This Level 3 "Creative Venue Technician" apprenticeship is a mixture of 80% work and hands on training at White Light, and 20% course and college work. You will be given study time however you must have a commitment to complete the college work and online portfolio, which will be written, visual and digital. Together with the college we deliver training courses and support to give you the skills and certification that is recognised in our industry. The apprenticeship lasts for two years, but the minimum time to complete is 18 months. You would be employed on an apprentice agreement, paid and it is classed as a "proper job" but with "off the job" learning and training. The college National College Creative Industries Ltd. is partnered with specialist training provider Access Creative College (Access to Music Ltd) to support the training needs of creative industries employers. It is committed to working with employers to meet industry demand to provide a diverse and highly skilled professional workforce through apprenticeship training, and to fuel the future growth of this exciting industry. National College Creative Industries Ltd apprenticeship programmes, delivered by Access Creative College (Access to Music Limited) aim to shine a light on the broad range of backstage and offstage jobs as well as providing outstanding training for the next generation of creative professionals. With our highly experienced staff and our innovative delivery, we support the sector, employers and future talent to achieve their potential. The college operates meetings, training and reviews online but there will be some sessions at White Light, and some travel for specific courses, for the college and for White Light.
What work will I do?• You will get detailed new starter training in your first few weeks. You will learn about the history of the business and our brand, practical information about the systems we use, and initial Health and Safety information to keep you safe. • In the first year you will be working in all the warehouse departments on rotation to gain an understanding of the equipment, its maintenance and use. You will learn how to repair and maintain lighting, sound, and video equipment. This is the basic knowledge that supports you in becoming a good Technician. • You will be loading and unloading of trucks, and will receive lots of Health and Safety training, we need you work safely to protect yourself and others. The work will be physical and will include loading and unloading trucks and manoeuvring equipment, there are mechanisms and safe operating procedures to ensure this is completed safely. You will receive full Health and Safety Training to enable you to work safely and protect yourself and others. • In the second year, you will gradually work and attend onsite events with our Events and Servicing departments, or work in a specific technical department. We aim to develop your interests and strengths whilst making sure you still gain the necessary abilities and skills to complete your apprenticeship.
What is expected of me?• Punctual and reliable • Working as a member of a team • Enthusiastic, willing and flexible approach • Respecting the company values, and working to support them Please see the Job Description tab below for more details. What support will I get? • Daily contact would be with the Supervisors/Managers in the Warehouse departments you are attached to. • Named mentors and/or buddies. • Support from industry professionals via the college, for the course work and personal issues. • Regular two-way reviews to discuss progress, and additional support from all members of the White Light family; we want to know how you feel about your progress and make sure we keep up to date with anything that may affect you doing your best – personal or work related. • Open door to HR and Workforce Director for more personal issues. We have a great video about our apprentice scheme, and how we support young people into the business and industry;
How do I pass the apprenticeship?Passing the apprenticeship is based on an end point assessment. This is made up of two parts; a discussion with an assessor where you discuss and present what you have learnt, and a practical assessment.
What happens after the apprenticeship?We aim to offer permanent jobs to our apprentices, whenever we can. All of the skills, knowledge and experience you learn are really useful to us as an employer, and often you will find out about jobs that you didn't know existed. The qualification is recognised in the industry if you want to work somewhere else. See our career progression tab for more info.
What is the pay, and what are the hours?White Light pays the National Minimum Wage (NMW), relative to your age (which is more than the national apprentice rate). It is based on a 40-hour week. When working in the warehouse it is normally Monday to Friday, with an eight-hour day between 8-6 pm. Once you go on site then work will probably involve weekends and evenings, and some long shifts. The NMW wage rates will increase in line with future Government announcements. 16 – 20; £6.56 per hour, we do not pay the 16-17 rate. (£13,644.80 per year/£262.40 per week) 21-22; £8.36 per hour (£17,388.80 per year/£334.40 per week) 23 plus; £8.91 per hour (£17,077 per year/356.40 per week) Sorry, graduates who have completed a degree in a similar course are not able to apply as we are unable to access the relevant government funding.
Full details on the framework and the apprenticeship contents can be found here: https://www.instituteforapprenticeships.org/apprenticeship-standards/creative-venue-technician-v1-0
This is very detailed, and is guidance for the employee, employer, and college. Do not be put off by it, if you have any questions, please ask.
Apply via www.whitelight.ltd.uk