D.A.D. Audio Sales Specialist at A.C. Entertainment Technologies
Application closing date: 28 Feb 2020 12:00am
Based: Leeds
Salary: Competitive
Position: D.A.D. Audio Sales Specialist
Contract: Full Time
Website: www.ac-et.com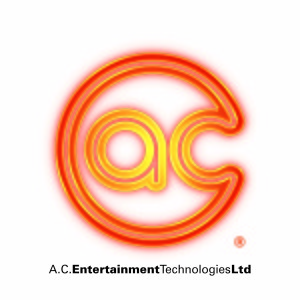 We have an exciting opportunity for an outgoing, confident individual who can develop new and supplementary business with potential and existing clients. Dynamic Audio Device (D.A.D.) manufacture cutting edge professional loudspeakers, that range from entry level, to the finest sounding point-source available.
The D.A.D. range of professional loudspeaker solutions represents the perfect balance of cutting-edge technologies, performance and price. With their state-of-the-art electronics and robust construction, the products deliver exceptional performance and value for live sound reinforcement applications.
D.A.D. products fulfill the entry-level market with their Live series, right up to the Touring Power series – one of the very finest sounding point-source loudspeaker solutions at any price.
A.C. Entertainment Technologies is one of the World's leading distributors of professional lighting, audio, rigging and video equipment. Through our offices in High Wycombe and Leeds we sell equipment to the concert, theatre, stage, film and broadcast industries, in over 80 countries worldwide.
The ideal candidate will have previous experience in the sales of professional audio equipment and associated technologies, and have the knowledge to engage with our customers and communicate in a technical manner.
Excellent package is available for the right individual.
Key Responsibilities:
Identify new markets and business opportunities by identifying prospects and sales opportunities.
Act as a contact between the company and its existing and potential customers and keep accurate records of communications.
Organise visits to key accounts, existing customers and potential customers for new business.
Provide the highest level of customer service by providing a knowledgeable, efficient response to all email and telephone correspondence.
Ensure every customers' expectations and requirements are exceeded throughout the sales experience.
Demonstrate D.A.D products as and when required.
Review customer requirements in order to gain a clear understanding of customers' businesses needs and offer solutions for sales.
Candidate Requirements:
Previous sales and commercial experience.
Previous experience using and demonstrating DAD equipment.
Excellent written and verbal communication skills.
Team player with outstanding people skills.
To be able to work under pressure and adapt to changing priorities/deadlines.
Self-motivating, enthusiastic and organised.
Full driving licence and have the flexibility to travel.
Please apply with a current CV.
Apply via www.ac-et.com