Flying and Rigging Manager at Welsh National Opera
Application closing date: 27 Jun 2022 11:59pm
Based: Cardiff
Salary: £35,000 - £38,000
Contract: Full Time
Website: wno.org.uk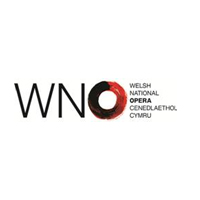 Job description:We are currently seeking a Flying and Rigging Manager to join the Technical department at Welsh National Opera to deliver the highest quality rigging and flying elements in a manner that promotes a safe, healthy and sustainable working environment and a positive culture of engagement.
The Flying & Rigging Manager will work within the Stage Department to support the Head of Stage and will work closely with Production Managers and other Technical Heads to ensure the smooth delivery of productions on stage and other company activities.
Some of the responsibilities that you will have include:
Planning:
Lead rigging and flying for all relevant activities Represent the Stage Department internally and externally. Production
Ensure that the flying and rigging elements of productions are presented to a high standard, and that the production team's creative and artistic vision is reproduced accurately and consistently
Develop a working knowledge of delegated WNO productions in the repertory, understanding the rigging and flying implications of staging the productions within the schedule – suggesting cost effective modifications as appropriate. People Management
Provide visible leadership to rigging and flying activities. Leading rigging and delegated staging sessions including Get Ins, technical rehearsals, performances and Get Outs.
Ensure that all aspects of team management are carried out in line with our policies and practices including, recruitment, induction and probation, training, sickness absence, equality and diversity, health and safety and communication. Administration & Finance
Manage rigging and flying budgets as delegated.
Assist with the management of the Stage Department's administrative systems, assisting with the collation of time sheets, holiday records, and other staffing related data as required.
Stores:
Supervise the efficient and safe storage of WNO Flying & Rigging Equipment. Liaise with the Technical Operations Manager and Transport Manager to ensure the most productive use of the Transport & storage spaces.
The ideal candidate will have the following skills, knowledge and experience:
Excellent skills, knowledge and experience of theatrical flying and rigging practice. The ability to read and interpret ground and stage plans including AutoCAD drawings. A good working knowledge of current Health & Safety legislation including LOLER, PUWER, Risk Assessment, CDM2015 and working at height. General IT skills including use of Outlook, Word and Excel. Ability to travel independently within the UK and abroad. Operational experience in the supervision of flying and rigging elements of repertory theatre.
Apply via wno.org.uk