Head of Electrics at Cambridge Theatre
Application closing date: 18 Aug 2022 11:59pm
Based: London
Salary: GRADE 1 (As per SOLT / BECTU agreement)
Position: Head of Electrics
Contract: Full Time
Website: lwtheatres.csod.com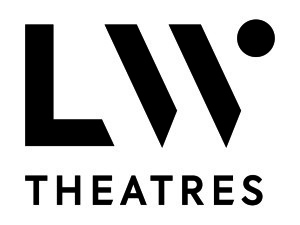 Job description:
The role…
Are you a passionate, forward thinking Theatre Electrician with experience of leading a team? Are you dedicated to delivering the highest quality in everything you do?
We are currently recruiting for a Head of Electrics at the Cambridge Theatre. In this exciting and varied role, you will manage the delivery of rehearsals and performances of our resident production as well as the maintenance of the technical and building infrastructure.
Through the leadership of a diverse and multi-skilled team, you will provide the highest standard of customer experience to our resident production and break new ground in our industry.
What you'll be doing…
Working closely with the Theatre Manager, along with the Head of Stage Engineering you will:
-Ensure the team deliver the highest technical standards of customer service to the resident production, recognising and balancing their competing needs with those of the Theatre.
-Help lead the advance planning of all productions from a technical perspective.
-Have Construction Phase Plans, Method Statements and Risk Assessments in place prior to productions coming into or leaving the Theatre.
-Liaise with the resident production and their Production Managers in relation to all technical aspects when removing their production from the Theatre, ensuring the Company's interests are safeguarded and the highest possible production standards are maintained.
-Have trucking/parking arrangements in place ensuring that trucks are loaded/unloaded with consideration for the Theatre's neighbours.
-Champion and drive a positive approach to Health & Safety at the Theatre, proactively supporting the practical application of LW Theatres Health and Safety Policy; highlighting any failure by the resident production to comply with it as well as our licensing requirements.
-Manage the Technical Standards for Places of Public Entertainment operations, as well as Local Authority Rules of Management and other relevant legislation, regulation, guidance, ACOP etc.
-Attend inspections conducted by Camden City Council ensuring compliance with their requirements.
-Oversee the recruitment of Electrics Production Technicians and maintain appropriate staffing levels: working with the rest of the team and the HR department to deliver the required technical services to the resident production.
-Efficiently manage the teams' hours to meet requirements, being mindful of the Working Time Directive and the maximum working hours permitted in LW Theatres H&S Policy.
-Create a high performance culture in the team; setting clear objectives, providing ongoing feedback, identifying relevant training for the team and ensuring that they have or are actively seeking appropriate qualifications.
-Keep backstage areas tidy and well maintained for the production and ensure that an excellent standard of general housekeeping is always sustained as well as assisting with general maintenance issues.
-Source the best commercial deals for the Company and regularly review the costs and quality of service in relation to all suppliers and service providers; ensuring essential supplies are ordered for the building, maintaining appropriate stock levels, reviewing and signing off Purchase Orders as required.
-Deliver a maintenance and inspection regime for all technical and building infrastructure including arranging inspections, analysing maintenance and inspection reports and taking appropriate action in each case, including record keeping.
-Keep up to date with current and emerging technical developments and legislation and make any recommendations for improving the technical equipment or standards of the Theatre.
-Ensure there is excellent communication and collaboration between the Stage Engineering department and all other departments in the Theatre.
What we need…
-Extensive practical knowledge of technical & building systems.
-Experience of overseeing the fitting up and get out of concert, TV or touring productions.
-Commercial awareness; able to negotiate supplier agreements and manage a budget.
-Extensive knowledge of the Health & Safety and Licensing requirements associated with theatrical management.
-Awareness of Construction and Design Management 2015 and Technical Standards for Places of Entertainment.
-Excellent verbal and written communication skills.
-Experience of leading, motivating and instructing a technical team.
-Can adapt to changing circumstances and overcome challenges.
-Can identify training needs and ensure the technical competence of a team.
-Experience of successfully delivering projects and working under pressure.
-Willingness to challenge existing working methods and to introduce new working practices.
-Pragmatic and proactive approach to resource planning.
Diversity & Inclusion:
At LW Theatres, we pride ourselves on being a family of individuals and actively welcome applicants from all backgrounds – it's one of our core values and we believe celebrating our differences is key to success.
At the heart of our Company is a culture where everyone feels seen and heard and can be themselves at work. Regardless of your background, all we ask is that you have the skills and experience required and the desire to succeed. In return, we pledge to ensure that our selection process is both transparent and fair.
We are also open to discussing opportunities to work flexibly.
This role may close early if a sufficient number of applications are received
Apply via lwtheatres.csod.com