Head of Stage at Welsh National Opera
Application closing date: 27 Jun 2022 11:59pm
Based: Cardiff
Salary: £38,000 – £42,000
Position: Head of Stage
Contract: Full Time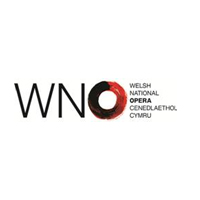 Job description:Welsh National Opera shares the power of live opera with audiences and communities across Wales and England – in theatres, in neighbourhoods and online.
We are currently seeking a Head of Stage to join the Technical department at Welsh National Opera to deliver high quality staging and flying elements in a manner that promotes a safe, healthy and sustainable working environment and encourages a positive culture of engagement.
As the Head of Stage, you will lead the Stage Department and will work closely with the Production Managers and other Technical Heads to ensure the smooth delivery of productions on stage. They will also support entrepreneurial ambitions of the company and work closely with Cardiff Theatrical Services to take advantage of commercial opportunities.
Some of the responsibilities that you will have include:
Planning
Lead Stage Department planning for all relevant activities.
Represent the Stage Department internally and externally. Production
Ensure that productions are presented to the highest possible standard, and that the production team's creative and artistic vision is reproduced accurately and consistently
Develop a working knowledge of WNO productions in the repertory, understanding the technical, staffing and storage implications of staging productions within the schedule – suggesting cost effective modifications as appropriate. People Management
Establish and develop an effective and motivated team.
Provide visible leadership to the Stage Department. Observing and/or leading stage sessions including Get-Ins, technical rehearsals, performances and Get-Outs, as necessary to ensure standards are maintained. Administration & Finance
Manage Stage Department budgets, giving updates and forecasts as necessary thus ensuring that budgets are managed, on target and that any potential deviation is promptly notified
With support from the Technical Administrator, manage Stage Department administrative systems, collating of time sheets, holiday records, and other staffing related data in conjunction with the HR Department.
Stores
Supervise the efficient and safe storage of WNO Scenery, Props and Staging Equipment.
Liaise with the Technical Operations Manager and Transport Manager to ensure the most productive use of the Transport & storage spaces.
The ideal candidate will have the following skills, knowledge and experience:
Excellent stagecraft skills A good working knowledge of rigging, stage engineering and automation. Experience of large-scale theatrical touring The ability to read and interpret ground and stage plans including AutoCAD drawings. Excellent IT skills General IT skills including use of Outlook, Word and Excel Ability to travel independently within the UK and abroad.
How to apply:
Please provide a CV along with a covering letter specifying their skills and experience for the role to recruitment@wno.org.uk
Equality Diversity & Inclusion:
Welsh National Opera is an Equal Opportunities Employer and a Registered Charity. We encourage people from any background to apply for vacancies. We are committed to creating a workforce which is representative of society and brings together people with a variety of skills and experiences to help shape what we do and how we work. We are particularly keen to hear from Black, Asian and Minority Ethnic (BAME) and disabled candidates.