Project Engineer at Whitelight
Application closing date: 4 Feb 2020 12:00am
Based: London
Salary: Salary dependant on skills and experience
Position: Project Engineer
Contract: Full Time
Website: www.whitelight.ltd.uk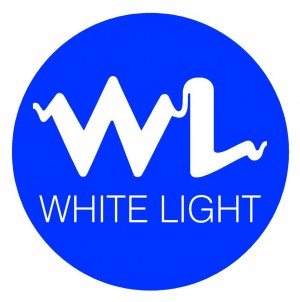 The Role Summary
 To provide professional services to support the design, installation and commissioning of integrated audio, video and lighting system installations in the Broadcast, Leisure, Corporate and Entertainment industries, working with colleagues and customers as necessary to ensure that solutions offered by WL meet the needs of our project stakeholders.
Key Duties and Responsibilities
To provide high level system design to enable the Technical Sales and BDM teams to issue client quotes and tender responses
To provide detailed design and project engineering to support projects in quotation, planning and delivery
To produce accurate and timely schematics, drawings, schedules, bill of materials and layouts as required by the Project Manager/Installations Manager
Assist in the production of Scope of Work documents
Assist in the production of O&M documentation
Support for system commissioning, testing and client/internal training as required for WL installations
Submit project status reports to internal and external project stakeholders and take part in project program meetings as required by the Project Manager/Installations Manager
Technical Skills
Experience and practical knowledge of the installation and use of audio, video and lighting systems, system integration and IT networks
Proficiency in CAD and Visio
Current product knowledge
An awareness and understanding of current legislation and regulations regarding AV system installation
Adhere to and demonstrate knowledge of Health and Safety matters in relation to work related tasks and ensure that all relevant Health and Safety guidelines are adhered to at all times
Proven experience in a similar role
Personal Competencies and Behaviours
Ability to work on multiple projects simultaneously, prioritise and manage workload to meet strict deadlines
Ability to support other team members with technical advice and support as required
Excellent time management and planning skills, forward thinking and able to add value
Willing and flexible approach, with the ability to work on own initiative
Deadline and commercially conscious
Excellent attention to detail and accuracy
Ability to communicate effectively with all levels of internal and external project stakeholders
White Light Key Policies and Core Values
 Maintain WL confidentiality at all times
To represent the company in a courteous and appropriate manner in all circumstances
To follow correct procedures at all times and to follow the policies laid out in the staff handbook
To carry out your duties and responsibilities in a manner that reflects the Core Values of White Light at all times:
Dependable, Friendly, Knowledgeable, Adaptable, Customer Focused, Honourable
Full enhanced disclosure and barring checks will be carried out.
Full Clean driving license required.
Work on site will be required.
Long distance, countrywide travel and overnight stays are also likely.
To apply, please send your CV and covering letter including salary expectations to vacancies@whitelight.ltd.uk
Apply via www.whitelight.ltd.uk