Senior Production Technician (Electrics) at Her Majesty's Theatre
Application closing date: 21 Aug 2022 11:59pm
Based: London
Salary: SOLT / BECTU Grade 3
Position: Senior Production Technician
Contract: Full Time
Website: lwtheatres.csod.com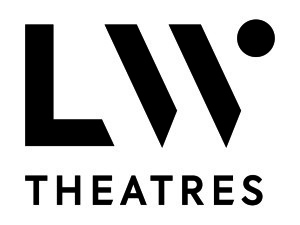 Job description:
The role…
Whether you are looking for a new career in theatre or wanting to come back to an industry that you love, we are searching for a bright and motivated Senior Production Technician to join our team at Her Majesty's Theatre.
The technical department are looking for people to work on stage, and the lighting systems to facilitate the smooth and safe running of the return of The Phantom of the Opera.
What you'll be doing…
Working on all shows, previews and all technical rehearsals of The Phantom of the Opera.
You will be assigned to one of the following roles (depending on your experience) but will be required to cover for other roles;
– Lighting Desk Operator
– Stage Electrics
– As one of the Senior Production Technicians, you will be prepping the show each day and helping to conduct safety checks.
– Working closely with the visiting company and its Stage Management to ensure the smooth and safe operation of each show.
– Working as part of a team to maintain a professional work environment, where performers, technicians and audience members are safe.
– Problem solving during live performances.
– Assist with rig checks for the show when required.
– Conducting maintenance on the set, lighting, video and special effects rigs of the show, so it always looks its best.
– This role will require supervisory responsibilities.
– Ad hoc project work as directed by the Heads of Department.
– Manual handling is necessary in these roles and training will be provided.
What we need…
– Enjoy working as part of a team in a vibrant and lively environment.
– Open minded with a willingness to learn and be trained.
– A proactive and professional manner with good timekeeping.
– A conscientious approach; accurate and with an eye for detail.
– Logical and methodical, with the ability to follow instruction precisely.
– Adaptable, with the ability to use initiative in identifying problems and working with the team to find solutions.
– Technical theatre experience from another West End or number one touring venue is desirable for some positions, as are electrical qualifications and an understanding of theatre health and safety.
– Happy to work evenings and weekends.
Diversity & Inclusion:
At LW Theatres, we pride ourselves on being a family of individuals and actively welcome applicants from all backgrounds – it's one of our core values and we believe celebrating our differences is key to success.
At the heart of our Company is a culture of inclusion where everyone feels seen and heard and can be themselves at work. Regardless of your background, all we ask is that you have the skills and experience required and the desire to succeed. In return, we pledge to ensure that our selection process is both transparent and fair.
We are also open to discussing opportunities to work flexibly.
Apply via lwtheatres.csod.com