Senior Technician at Theatre Royal and Royal Concert Hall
Application closing date: 29 May 2022 12:00am
Based: Nottingham
Salary: The starting salary is £30,019 (Level One) rising to £32,040 (Level Two) on the first year anniversary
Position: Senior Technician
Contract: Full Time
Interview date: 7 Jun 2022
Website: trch.co.uk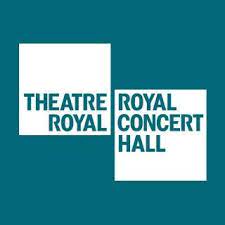 Job description:The Theatre Royal and Royal Concert Hall's (TRCH) Technical Department is looking to recruit an enthusiastic and experienced senior lighting & sound technician to join our resident, fulltime staff. As a senior technician, you will provide support to visiting companies and supervise technicians and casual staff on Get-Ins, Get-Outs and during performances ensuring our programme of events is delivered to the highest possible standards of safety, quality and efficiency. This will include work on mainstage events in both the Theatre Royal and Royal Concert Hall, as well as foyer events, maintenance work and other projects. Also, during maintenance periods; to include cleaning, electrical appliance safety inspections and repairs plus, any other remedial work needed by the venue.
Person specification:
The successful applicant will have an up to date working knowledge of lighting and sound consoles, specifically but not limited to, the ETC Eos family of lighting consoles and the DiGiCo SD series of sound consoles; a competent knowledge of the set-up and repair of current lighting and sound fixtures and peripherals; an able knowledge of the rigging of motors and associated equipment; a good knowledge of industry standard practices, procedures and methodology for efficient and safe working within the venue. As well as preferably, at least two years' experience working in a mid/large scale venue.
Essential requirements:
Experience of lighting and/or sound design. Experience of stage flying/rigging. Experience of the technical delivery of presented / production work in a mid/large scale venue. Experience supervising technical crews and incoming companies. Experience of completing and complying with risk and method statements
Apply via trch.co.uk