Site Technician at White Light Ltd
Application closing date: 1 Nov 2021 5:00pm
Based: On site
Salary: £21,200-£22,950
Position: Site Technician
Contract: Full Time
Website: www.whitelight.ltd.uk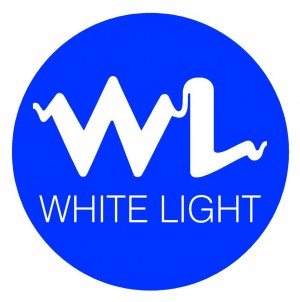 Job Description – Site Technician
Company: White Light Ltd
Department: Business Delivery
Reports to: Head of Business Delivery Resources
Working hours: 40 hours per week over 7 days, contract including evenings and weekends. Overtime is available according to events booked; however, it is not guaranteed.
The Role Summary
Working onsite to setup, operate and de-rig lighting, audio and video equipment for the many varied events supplied by White Light. Some warehouse work may also be required as part of this role when there are no on-site requirements as well as the adaptability to support other related departments, for example in the Installations and Technical Service departments.
Key Duties and Responsibilities
• Rig, set up, focus, de-rig lighting, audio, video and stage/set equipment and related equipment to the expected standard and within the expected time frame
• Install and manage technical production equipment
• Operate lighting, audio and video control equipment
• Liaise with clients and venue staff as required to fulfil the delivery of an event
• Liaise with hire, sales, technical departments and project managers
• Undertake warehouse preparation of equipment for an event e.g. testing systems, building racks etc.
• Work in compliance with Health & Safety policies, risk assessments and all company procedures at all times, and be proactive in implementing them
Technical Skills
• Good working knowledge of current lighting, audio and video solutions and their applications
• Basic operation of lighting, audio and video consoles
• Basic rigging knowledge
• Fault find and fix equipment
• Proven IT skills, including use of Microsoft Office (Word, Excel, Access applications and PowerPoint)
• Working knowledge of an internal e-mail system and electronic diary is essential
• Full clean driving licence preferable
Personal Competencies and Behaviours
• Ability to interact effectively at all levels, often in a high-pressure environment
• Great team players with attention to detail who thrive under pressure
• Deadline conscious-highly organised with the ability to prioritise and multi-task managing a challenging workload and meet strict deadlines
• Willing and flexible approach, with the ability to work on own initiative
• Excellent time management and planning skills, forward thinking and able to add value
• To have a keen awareness of customer service and client satisfaction, and to assist quickly and efficiently with a client enquiry
• Maintain White Light confidentiality at all times
• Polite and approachable manner
• To carry out your duties/responsibilities in a manner that reflects the Core Values of White Light at all times
The job requires a high level of attention to detail as well as the willingness to learn new skills and practices from existing team members. Evening and weekend work will be required as well as extended daily hours when the project requires it.
Apart from the duties summarised in this job description, we retain the right in consultation with the post holder to include other reasonable duties, which are part of, and incidental to, this type of work.
Top apply please send a covering letter and CV to vacancies@whitelight.ltd.uk
Apply via www.whitelight.ltd.uk