Technical & Production Assistant at RADA
Application closing date: 12 Apr 2021 10:00am
Based: London
Salary: £25,000 – £27,000 based on experience
Position: Technical & Production Assistant
Contract: Full Time
Website: www.rada.ac.uk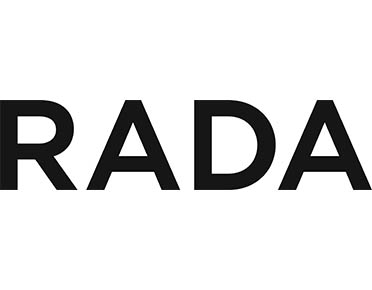 The Role
We are recruiting for a Technical & Production Assistant to support our very busy production department. We are looking for candidates who are good communicators, work well as part of a team, keep calm under pressure, and have a sense of humour.
While a background in technical theatre is desirable, we are able to provide training and support for candidates who show a keen interest in what we do and demonstrate potential to develop their skills through professional development opportunities. This is an entry level position, but we hope that the successful candidate continues to grow within the organisation and we will provide support in that regard.
We are very interested in hearing from Black, Asian, and Global Majority candidates, as well as candidates who identify as disabled. RADA is embarking on a journey to become an anti-racist institution and is committed to supporting candidates in their positions, ensuring that the workplace is safe and inclusive for all. If you require any support to be able to take part in the interview process, please let us know when you apply and we will ensure our interview process is accessible for you.
The Team
RADA's Technical Training and Stage Management department supports the teaching of all students studying technical and production pathways, and supports the successful mounting of all RADA productions and events. The Production and Technical Management department leads on productions from a technical and logistical point of view, supporting all other technical and creative departments through the production process. You will become a key member of the Production and Technical Management team, supporting RADA's Head of Production and Technical Manager in the day-to-day workings of the department, as well as supporting teaching across Stagecraft, Technical Management and Production Management disciplines.
About us
Since our establishment in 1904, the Royal Academy of Dramatic Art (RADA) has been a world-leading training centre in acting and theatre production disciplines and inspired students of all ages to fully experience the transformative possibilities of stage and screen. As award-winners and leaders in their fields; actors, directors, writers, producers, lighting, sound and costume designers, prop makers, scenic artists, stage managers, production managers, our diverse student and alumni body make a significant contribution to the creative industries globally.
We especially welcome applications from people Black, Asian, and Global Majority candidates and those that identify as disabled as these groups are under-represented at all levels in the RADA staff.
Apply via www.rada.ac.uk