Technical Stage Manager at the Wales Millennium Centre
Application closing date: 11 Nov 2019 12:00am
Based: Wales
Salary: £34123.53 per annum + get outs (not guaranteed,£7000 in 2018)
Position: Stage Manager
Contract: Full Time
Website: www.wmc.org.uk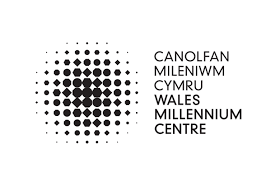 Much of the success of the Wales Millennium Centre and its ability to attract repeat visits by national and international artists and companies will depend on the quality and responsiveness of its technical services.
WMC aims to be a venue of first choice for event and performance presenters.
The Technical Stage Manager manages production and technical services for WMC and its visiting companies.
Primarily based in the Donald Gordon Theatre, the TSM and team will also oversee events and installations in the foyer and other areas around the Centre. This may also include the opportunity for occasional tours and events held outside the Centre.
The position holder reports to the Technical Director.
Apply via www.wmc.org.uk