Technician (Music Department) at Welsh National Opera
Application closing date: 19 Aug 2022 12:00pm
Based: Cardiff
Salary: £26,000
Contract: Fixed Term Contract
Interview date: 30 Aug 2022
Website: wno.org.uk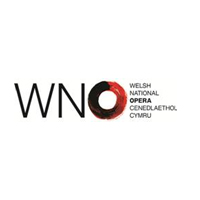 Job description:
Welsh National Opera shares the power of live opera with audiences and communities across Wales and England – in theatres, in neighbourhoods and online.
We are currently seeking an energised and motivated Music Department Technician to join Welsh National Opera on a 2-year fixed term contract. The position will provide all-round technical and logistical support for the Music Administration Department, both in Cardiff and on tour – both nationally and internationally.
Duties are contained within the information Pack on our website, but include:
Helping to create a performance environment that will allow WNO's musicians to perform at their best, whether in Cardiff or on tour (both in the UK and abroad)
Working with the Music Department team on the huge variety of activity that WNO musicians undertake each season
Taking an active part in WNO's Health and Safety procedures
How to apply:
To apply please provide a CV along with a covering letter specifying their skills and experience for the role to recruitment@wno.org.uk
Equality & Diversity:
Welsh National Opera is an Equal Opportunities Employer and a Registered Charity. We encourage people from any background to apply for vacancies. We are committed to creating a workforce which is representative of society and brings together people with a variety of skills and experiences to help shape what we do and how we work. We are particularly keen to hear from Black, Asian and Minority Ethnic (BAME) and disabled candidates.
Apply via wno.org.uk