Touring Stage Technician at Welsh National Opera
Application closing date: 4 Jul 2022 12:00pm
Based: Cardiff
Salary: £550 per week
Contract: Fixed Term Contract
Website: wno.org.uk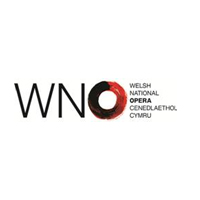 Job description:
We are currently seeking a Touring Stage Technician to join the Technical department at Welsh National Opera to deliver the highest quality presentation of the staging elements of productions, events and projects in an efficient manner that promotes a safe, healthy and sustainable working environment.
As the Touring Stage Technician Stage Technicians will focus on the practical delivery of Stage Department tasks including scenery handling & maintenance, flying, rigging and safe vehicle loading.
Some of the responsibilities that you will have include:
Apply your practical stagecraft skills, knowledge and experience to ensure that productions are presented to the highest possible standard, and that the production team's creative and artistic vision is reproduced accurately and consistently; both in Cardiff and on tour.
Provide hands on technical expertise in one or more of the following areas: production carpentry, theatrical flying, safe loading of trailers, heavy duty manual handling.
Assist with the on-site supervision of Assistant Technicians, Apprentices, Venue Technicians and Agency Crew.
Attend Stage Department and Technical Meetings as necessary and assist with the delegation of tasks across the department.
Apply via wno.org.uk