Venue Sales Executive at White Light Ltd
Application closing date: 28 Feb 2020 12:00am
Based: London
Salary: Depending on experience and knowledge
Position: Venue Sales Executive
Contract: Full Time
Website: www.whitelight.ltd.uk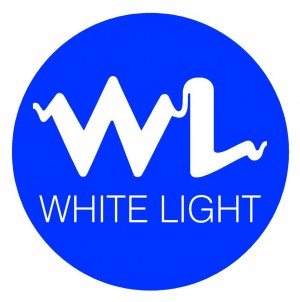 The Role Summary
In this client facing position the successful candidate will be responsible for event technology sales for events across central London's largest conference venue, preparing proposals for prospective clients across a wide range of event sizes and formats. Liaising with the Venue Technical and Sales Managers they quote on projects within Central Hall Westminster.
The ideal candidate will have experience of technical equipment for events, either as a technician or other associated role. To be considered you must have excellent people skills and a base understanding of video, lighting, sound, and work with the company to develop, promote and develop the brand.
Key Duties and Responsibilities:
• Liaison with clients, attend client meetings and show rounds.
• Preparation and administration proposals including the sourcing and quotations for externally provided equipment and services and the correct pricing for these.
• Liaison with the venue sales departments, reporting and strategy development.
• Creation of 2D floor plans, additional supporting document for proposals.
• Accurate entering of information into our hire management and CRM systems.
• Responsibility for billing via our automated system
• Close liaison with other members of the WL Business Winning team on wider WL strategy.
Technical Skills
• Proven IT skills, including use of Microsoft Office (Word, Excel, Access applications and PowerPoint). Working knowledge of an internal e-mail system and electronic diary is essential.
• Previous experience of quotations and proposals including supporting documents such as floor plans and set designs would be extremely beneficial but not required.
• Strong attention to detail and accuracy
• General understanding/awareness of venue service provision and practical event practices.
Personal Competencies and Behaviours
• Ability to interact effectively with clients and stakeholders
• Relating to others and working as a member of a team.
• Deadline conscious-highly organised with the ability to prioritise and multi-task managing a challenging workload and meet strict deadlines
• Willing and flexible approach, with the ability to work on own initiative
• Excellent time management and planning skills, forward thinking and able to add value.
• Maintain WL confidentiality at all times
• An awareness of health and safety policies, risk assessments and be proactive in implementing them
• To carry out your duties/responsibilities in a manner that reflects the Core Values of White Light at all times
Apart from the duties summarised in this job description, we retain the right in consultation with the post holder to include other reasonable duties, which are part of, and incidental to, this type of work.
To apply, please email a CV and covering letter including salary expectations to vacancies@whitelight.ltd.uk
Apply via www.whitelight.ltd.uk