Company Profile
Sundrax is a leading manufacturer of professional hardware and software for entertainment lighting networking. The company's mission is to develop innovative, turn-key, fully integrated solutions for almost all areas of the lighting industry. Whatever your requirements are, we are happy to supply you with reliable and project-oriented products for street, architectural, and stage lighting management. The biggest theatres and concert halls have chosen our equipment for their permanent installations. Our regular customers are some of the largest touring and rental companies. Today Sundrax is an established innovator, affordably priced with unequalled reliability and worldwide customer service.
Address
6008 First Central
200 2 Lakeside Drive
Park Royal
London
NW10 7FQ UK
Videos
Overview: ArtGates by Sundrax / DMX Ethernet Nodes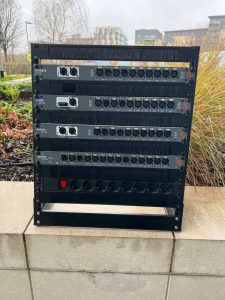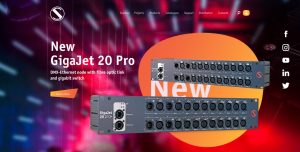 Products
Presenting at the show new GigaJet20 Pro: 20 port rack mount bidirectional DMX512-Ethernet converter, splitter, booster, intelligent merger. 20 DMX ports, 3 Ethernet ports. Supports wide range of network protocols for DMX data transmission: ArtNet I,II,III,4, sACN draft/release, KiNet v1,v2, RTTrPL. PowerCON TRUE1 inlet+outlet combination to daisy chain and trigger inputs to activate preset scenarios.