ABTT Stephen Joseph Award 2021: Winners announced!
5 September 2021
To mark the centenary of Stephen Joseph's birth and the 60th anniversary of the founding of the ABTT, the Stephen Joseph Committee has launched an Award to commemorate the life and work of this maverick theatrical genius. The winner of the inaugural ABTT Stephen Joseph Award was announced at a ceremony held at the end of the first day of the joint ABTT Theatre Show and PLASA Show at London Olympia on the 5th September.
Stephen Joseph Award 2021:
Stephen Joseph was one of the most influential theatre practitioners of the last century. He was a founding father of ABTT and the Society of Theatre Consultants. He promoted new writing, architectural standards and technical excellence. His pioneering work has given rise to the myriad forms of theatre and open staging that are commonly used today. At the heart of his practice was the close and fundamental relationship between performer and audience. Above all, he established theatre in the round as a legitimate form of theatre in the U.K.
In this inaugural year, the Stephen Joseph Committee is proud to announce that the award has been presented to Persis Jadé Maravala. The Artistic Director of ZU-UK Company, a performer and teacher, Persis Jadé Maravala receives the ABTT Stephen Joseph Award in recognition of her ground-breaking work that widens the scope and imaginative possibilities of live & multi-media performance, her experiments with audience engagement, and her exploration of topics of direct relevance to diverse audiences in contemporary Britain. The Award celebrates that on so many levels her work embodies the spirit of Stephen's wide-ranging legacy.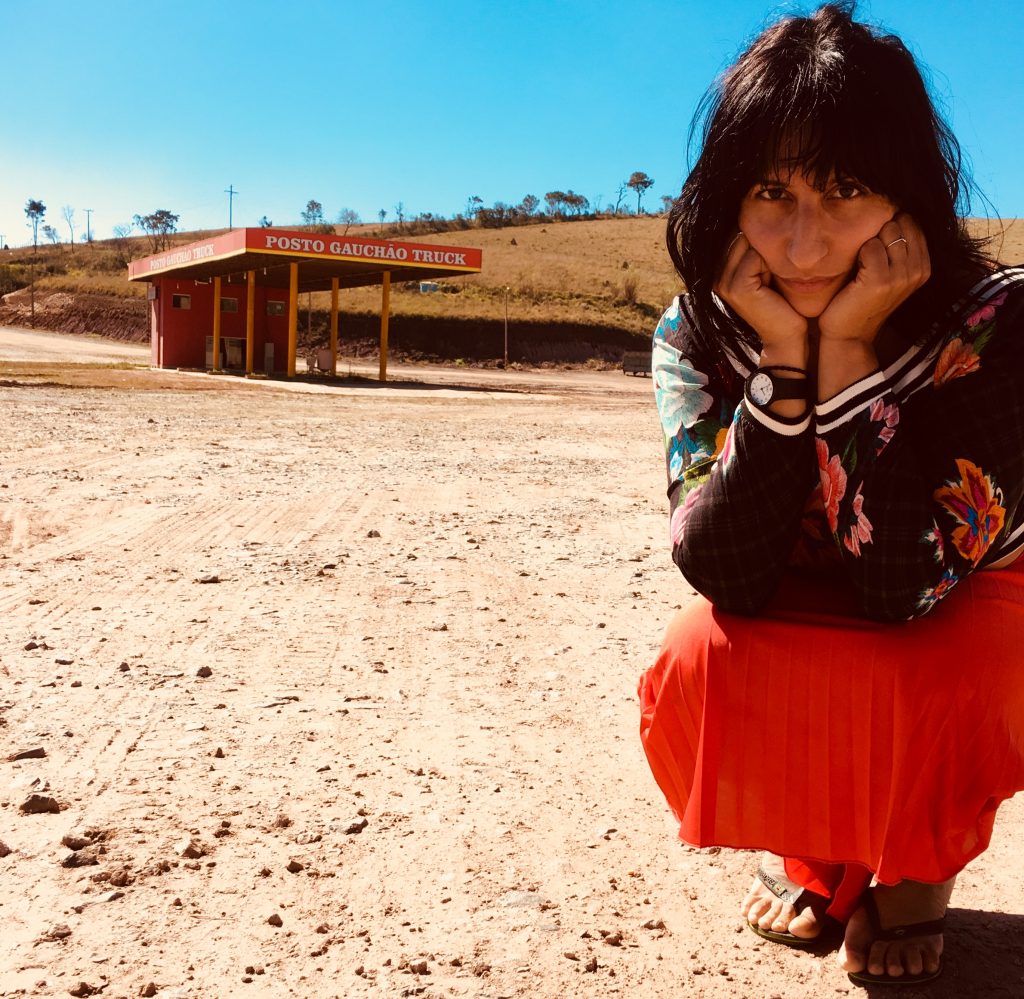 "Persis Jadé Maravala is often cited as a pioneer of the UK's early, grassroots immersive theatre movement – using found spaces and public spaces to create temporary communities of audiences in extraordinary experiences.
Ethnically Iranian-Yemeni-Indian and raised in East London, Maravala's work epitomises her belief in a need for shared rituals and the use of unusual locations as an invitation to those who do not ordinarily engage with theatre. Her work creates playful, challenging relationships with audiences in public spaces that foster intimacy and disrupt class and political divides with a humorous lightness of touch to form rebellious, indelible shared moments.
Maravala is recognised as a leading figure in ground-breaking work exploring participation, interactivity, and technology as a tool for intimacy in performance, enabling audiences to genuinely share spaces with each other. After the international success of all-night participatory piece, Hotel Medea, seminal in the entry of immersive theatre and the ethics of audience care into public consciousness, Maravala distilled the strategies developed in making the performance into a 'dramaturgy of participation'.
This training and making methodology for the new generations of diverse theatre makers, has been written about extensively by journalists and academics, and is taught as an MA in Contemporary Performance by Maravala and ZU-UK at the University of Greenwich."
As the winner of the ABTT Stephen Joseph Award, Persis will be presented with a specially designed bronze trophy representing a mini theatre-in–the-round based on an early Stephen Joseph sketch,  a certificate recognising and recording her extraordinary achievement and a free annual membership of the ABTT.
To read Jadé's nomination in full and all the amazing statements that were in support of this nomination please see here.
Stephen Joseph Lifetime Commendation:
The range and strength of nominations for the ABTT Stephen Joseph Award received in this inaugural  year exceeded all expectations and the Adjudication Panel wished to make a particular additional commendation.
Mike Pearson is presented with a Lifetime Commendation in recognition of a storied career as freelance practitioner and teacher, as founder-director of Brith Gof and as director of various site-specific productions for National Theatre Wales, all within the spirit of innovation and audience engagement that was the hallmark of Stephen Joseph's practice.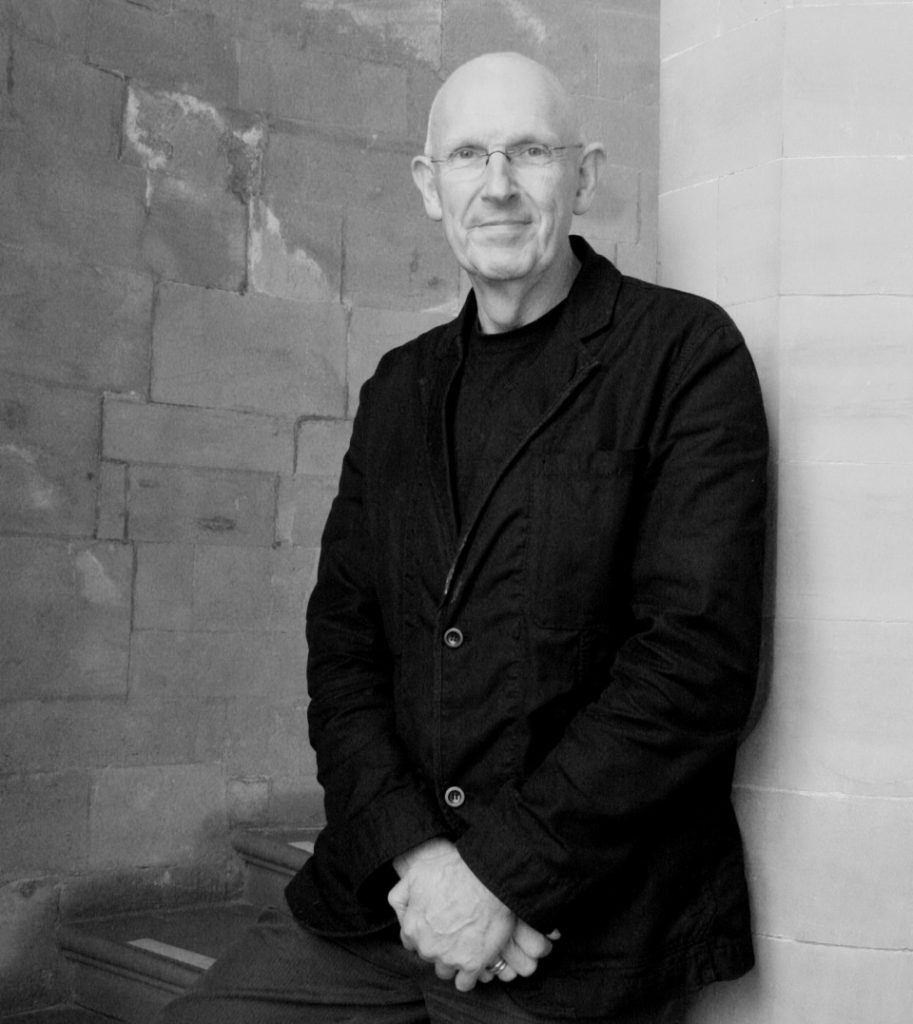 "Mike's body of work is a continued experimentation with theatre forms and relationships. For National Theatre Wales with Mike Brookes he staged a show in a mock German Village used by the MOD for training, in an empty aircraft hanger, in the annex of a church and even once in a theatre which we boarded from the stage into the auditorium and kept the audience moving throughout the show, their chairs variously serving as seats, missiles, tree branches and obstacles."
"It has re-defined the relationship between audiences and performance in thrilling ways. From his early collaborations with Cardiff Lab, and his hugely influential body of work with Brith Gof, to more recent classic productions, Mike's work engages deeply with the land in which it takes place, and in doing so transforms audiences' relationships to their environment.
Rooted in radical European theatre traditions, Mike has happily operated largely outside the UK conventions of playwriting and repertory theatre, choosing instead to take body and place as his starting points, and collaborating in an open and unconventional way with other artists such as Mike Brookes and Simon Banham…

NTW produced some epic productions by Mike Pearson and Mike Brookes – Coriolan/us, a highlight of the 2012 Olympic Festival, and The Iliad, described by The Guardian as 'certainly the theatrical event of the year. It may be the theatrical event of the decade.' Mike Pearson, is without doubt, one of the key theatre makers of our times,and perhaps the one who most helps us re-imagine the relationship of performance to audience."
As the winner of the ABTT Stephen Joseph Lifetime Commendation, Mike will be presented with a commendation certificate recognising his achievements and a free annual membership of the ABTT.
To read Mike's nomination in full and all the amazing statements that were in support of this nomination please see here.
A special mention:

The number, variety and quality of nominations for the inaugural Stephen Joseph Award exceeded all expectations and the decision was far from an easy one to make. Although there could only be one winner of the Stephen Joseph Award the adjudication panel was greatly impressed with the submission and evidence provided and would like to recognise the work of four nominees in particular: special mention is therefore given to the following (in alphabetical order):
Big Telly Theatre, Portstewart, Northern Ireland, for its adventurous use of 'found space', and its audience reach.
Contact Young Theatre, Manchester, for its progressive work with and for young people in inner city environments
INK Festival, for its inclusive audience reach, especially in rural areas and for its championing of new writing, and
Octagon Theatre Bolton, for its striking re-construction and modernisation of its adaptable performance space, and for its continued close involvement with local funding and community organisations.
The ABTT and the Stephen Joseph Committee would like to offer a huge 'thank you' to all the applicants for this year's Award. We look forward to launching this as an annual award moving forwards.