Be a part of the industry's favorite tradeshow for Theatre and Live Events!
The ABTT Theatre Show brings together brands and professionals with the like-minded purpose of advancing the industry. It  is the place for conversation, collaboration, mentoring and training no matter how you connect to the theatre and live performance sector. There is no better event to participate in the development of  our Industry – no matter what size your brand. The ideal opportunity to recruit for your team, promote your latest products and services or courses and of course network with the best minds in the industry!
To find out more about exhibiting and pricing for 2024 please speak to the team via +44 (0)7436225164 or office@abtt.org.uk
The event was last presented on the 7th and 8th June 2023, where the new skills workshops and comprehensive programme of events saw another successful year of this staple Industry event.
 GET IN TOUCH TODAY!
 To find out more about exhibiting, contact the ABTT Events Manager, Elysia Moore on office@abtt.org.uk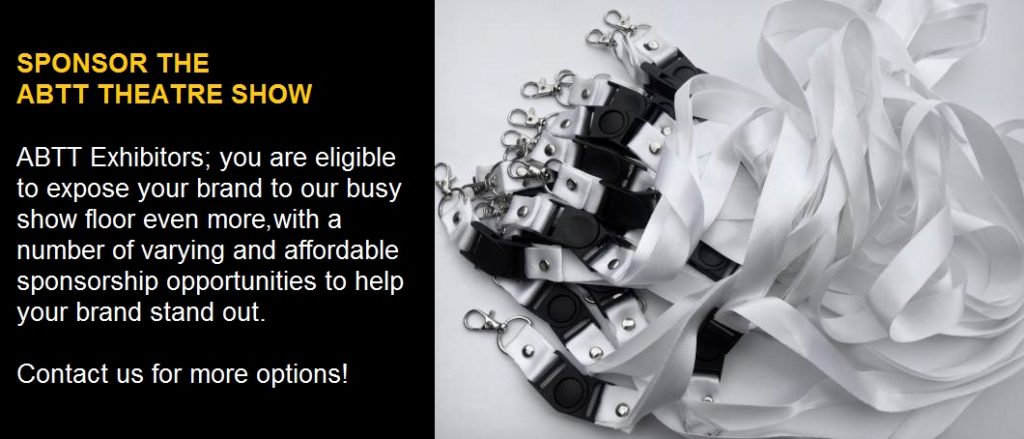 To find out more about sponsorship, contact the ABTT Events Manager, Elysia Moore on
+44 (0)207 242 9200 ext.1
office@abtt.org.uk