ABTT Stephen Joseph Award trophy revealed
13 July 2021
To mark the centenary year of Stephen Joseph's birth and the 60th anniversary of the founding of ABTT, the Stephen Joseph Committee of the ABTT were pleased to announce the new Stephen Joseph Award. This award was created to honour Stephen's wide-ranging legacy, which reaches many aspects of theatre practice.
The first Stephen Joseph Award will be presented in September 2021, but it is hoped to make it a recurring event as a lasting tribute to Stephen's contribution to our theatre culture. We are now please to share the trophy which the winner of this award will receive alongside a certificate of achievement and there achievement celebrated in the ABTT's journal of record, Sightline magazine.
The Stephen Joseph Award will be a polished bronze miniature theatre-in-the-round which will have the award recipeitnts names engraved on the underside.
Designed and made by Andrew Sanders, SJC Member, it was inspired by a drawing done by Stephen Garrett, an architect friend of Stephen Joseph, which appeared on theatre programmes of Stephen Joseph's company at the Library Theatre Scarborough 1955-62.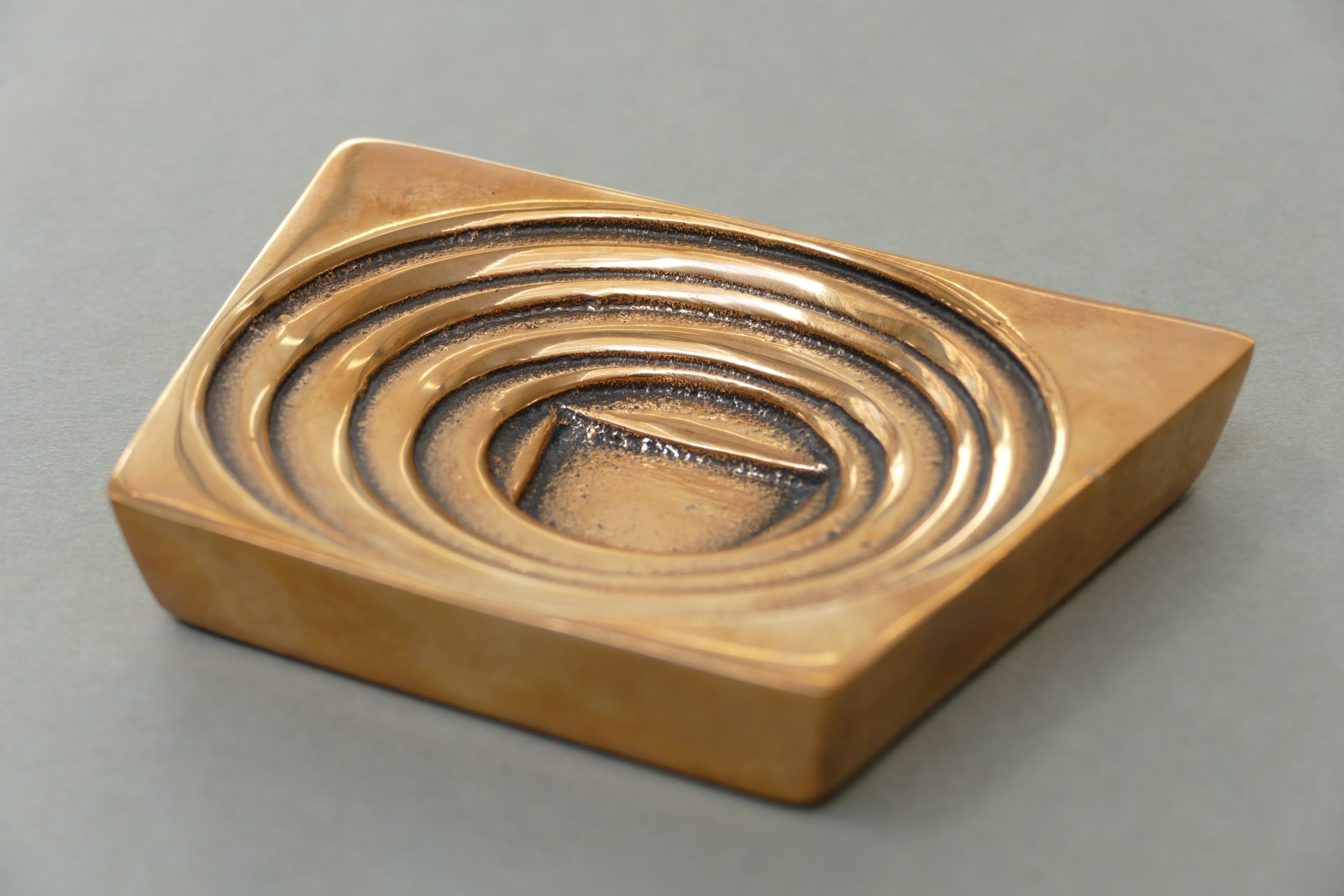 The award is being made to mark the centenary of Stephen Joseph's birth and to celebrate the achievements of a person or company that embody the kinds of theatre he cared so passionately about, with a close relationship between performer and audience at its heart.
The closing date for nominations is 31st July 2021. Full details can be found here.
Credit: The Award was developed using images from Scarborough Theatre Trust/Stephen Joseph Theatre and a drawing of a theatre-in-the-round from Terry Lane's archive, recently donated to the V&A.