ABTT Theatre Show: Shure offer Training Sessions!
24 May 2022
Join Shure at the ABTT Theatre Show for the opportunity to participate in a hands-on training session; more below.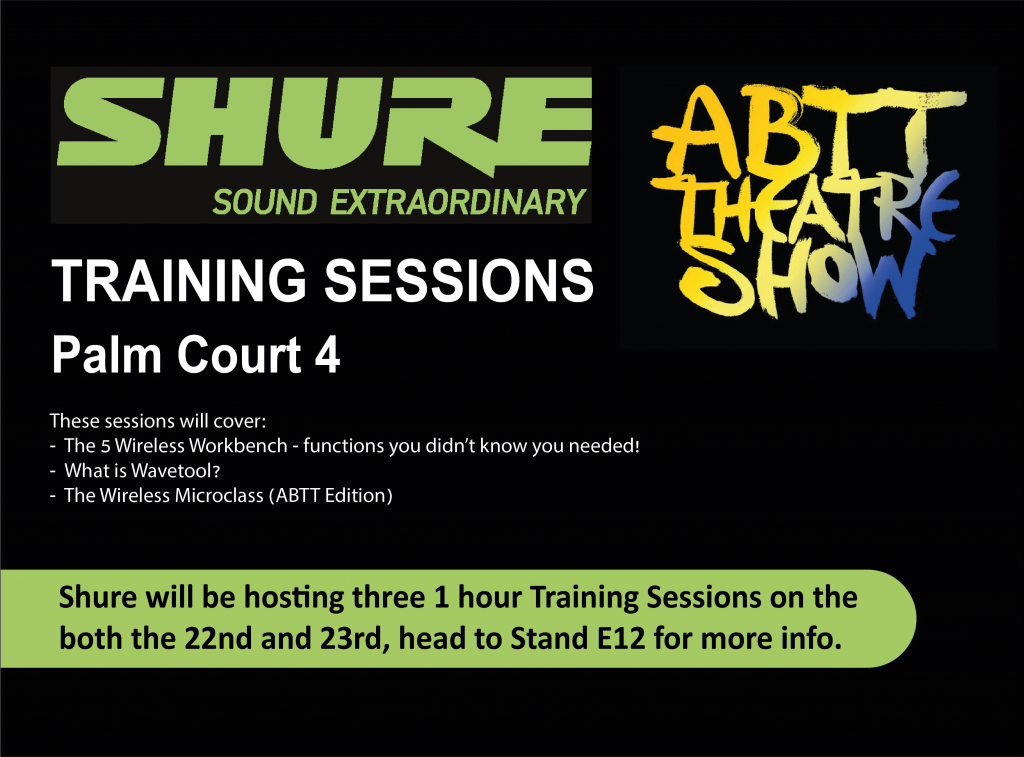 Shure will be hosting three 1 Hr Training Sessions on both days of the Theatre Show on:
 The 5 Wireless Workbench functions you didn't know you needed!
Wireless workbench from Shure helps you prepare, coordinate and run your production with ease – join us as we show you a few tips and tricks to enable you to become a better RF user and improve your workflow in any environment.
What is Wavetool?
Wavetool is a professional audio & rf listening software for audio engineers – it brings together monitoring functions of different radio microphone brands under one roof with integration of the most used RF receivers in productions today. Join us for an hour where we will show you how to quickly find microphones with problems, low battery or no signal. Or maybe find weird noises in your sources before they can be heard in the mix.
Shure – The Wireless Microclass ABTT Edition
Take a step into RF and gain an insight into current spectrum challenges, best practices and top tips in order to become a better RF operator. From Frequency Coordination , Intermodulation and Antenna placement – join us as we host a special speed run edition of our Wireless Masterclass.