ABTT Pyrotechnics Safety Awareness Course (One day CPD Course)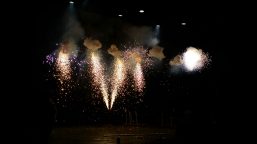 The essential training for anyone intending to use stage pyrotechnics as part of a theatrical performance. Satisfactory completion of this course allows registration to the Association of Stage Pyrotechnicians.
What is the ABTT Pyrotechnics Safety Awareness Course?
The ABTT Pyrotechnic Safety Awareness Course is a theatrical based, workshop style, training day. The course provides operational safety information from industry
experienced tutors via 'hands-on' exercises and 'live firing' demonstrations. The course focuses on the safety implications associated with the use of popular, publicly available, Stage Pyrotechnic devices.
Who can do the course?
These Individual Certificated Courses are open to ABTT Members and non-members alike and are ideal for lighting/sound professionals, community theatre technicians, stage managers, students, venue managers, insurers, fire/security officers, indeed, anyone in the entertainment industry who has an interest or finds themselves associated with Stage Pyrotechnics.
What does the Course cover?
• Workshop presentations and live device demonstrations
• Videos and observation exercises
• Delegates operation devices and pressing buttons
• History and Accidents
• Flame Proofing and Fire implications
• Maroons, Flash Reports & Concussions and Noise implications
• Fragmentation Tanks (Bomb tanks)
• Flashpots, Jets, Gerbs, Robotics, Comets, Mines
• Wiring Conventions (Series/Parallel) and Electrical Testing
• Risk Assessments and Record Keeping
• Law, HSE, Storage and Transport Guidance
What will I be able to do at the end of the course?
The course will provide candidates with an opportunity to keep 'up to date' with 'considered best practice' and familiarise themselves more readily with new and current regulations, alongside forthcoming UK/EU legislation. The course will also serve as an ideal refresher for Technicians who have to produce certificates of awareness, to keep themselves 'In date'.
The candidates will also receive a comprehensive set of notes and subject to satisfactory completion of the course, will receive a certificate, signed by the tutor, and automatic enrolment with the Association of Stage Pyrotechnicians registers.
How do I apply for the course?
To apply for the course, simply take a look on our Training and Events Calendar to see when the next course is running. The application form will be available on that page and you will just need to fill it in and return to the ABTT Office via email or post. Please be aware that your course place will not be secured until full payment or purchase order has been received.
Availability:
The ABTT Pyrotechnic Course are generally run once a year at the ABTT Summer School at Warwick Arts Centre, usually around  July or August each year.
Alternatively, this course can be scheduled as in-venue training for Affiliated Organisations and ISG Members. To enquire about hosting this course please contact us on: training@abtt.org.uk.
What a fun packed explosive day! There was never a dull moment, the theory side of the course was most enjoyable and you get to handle the products and fire them. I loved the course and would recommend it to anyone who is even slightly interested in pyro.

ABTT Pyrotechnics Candidate 2019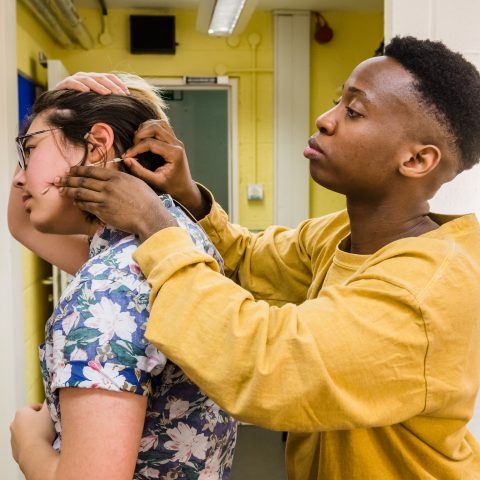 Apply for ABTT Training!
What are you waiting for? Sign up to your next ABTT Training Course and validate your skills today.
Find when the next course is running here.