AutoCAD Online Training for Theatre Technicians (2023 version)
This course is largely based on AutoCAD's 2D functionality with a short bonus 3D tutorial at the conclusion of the course. It is used within the Theatre industry to develop technical drawings for a range of different uses. If you are on the technical drawing side of set or theatre design, this course is for you.
What is AutoCAD?
AutoCAD is the world's leading Computer Aided Draughting program with over 10 million users worldwide. It is used within the Theatre industry to develop technical drawings for a range of different uses. CAD stands for Computer Aided Draughting although it is often used for Computer Aided Design. Most CAD programmes (and AutoCAD is no exception) are used for creating two dimensional technical drawings of a design, although 3D is becoming more prevalant.
And what is Visualisation?
Visualisation is the method of creating photo – realistic images using CAD or other software. This entails building 3D models, applying realistic materials to the objects, then adding lighting. Finally the drawing is rendered and the resultant image is the visualisation
Software
AutoCAD LT Trial software can be downloaded upon purchase of the course, providing access for 30 days and then the full AutoCAD trial for another 30 days if required.
We are in the process of renewing our education license.
How is the course structured?
The course is specifically tailored to the needs of users in a theatrical environment, it consists of six parts and is structured so you can create simple drawings after Part 1. The course will provide you with a foundation of skills, allowing you use the program straight away and build your knowledge. The course should take approximately 10 hours to complete, this will vary from person to person as it structured to allow you to you work at your own pace.
The course content is updated as required, depending on what new features are in new releases or major changes. The current course is based around AutoCAD 2019.
Tutor Expertise
David Ripley from cad4theatre provides both training and CAD resources to the entertainment industry. Throughout your course, you will be submitting exercises via email, your progress will be monitored and feedback given by David. At the conclusion of the six part course, a free tutorial introducing 3D drawing will be offered. Full support will be provided to those taking the course, so that any queries, comments or problems can be dealt with swiftly.
How do I apply?
In order to participate in the AutoCAD online Training course, you must be a member of the ABTT before booking any training.
To apply for the course, simply fill in the form below and return to the ABTT Office via email or post. Please be aware that your course place will not be secured until
full payment or purchase order has been received.
ABTT AutoCAD Online Training Form
ABTT AutoCAD Online Training Form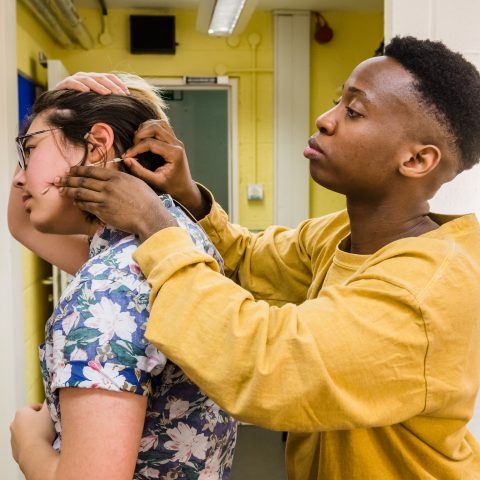 Find out when our next courses are here!
Click here to see what dates our next courses are running and to sign up and validate your skills today!
What are you waiting for?