Risk Led Safety in Theatre (One day CPD Course)
Health and safety does not need to be complicated. If one goes back to the health and safety at Work Act 1974 it is a clear document and very much fit for purpose. Only many technicians and theatre managers have imposed on themselves excess health and safety bureaucracy due to risk aversion, media hype or insurance concerns.
What does the course cover?
This course offers guidance on what is needed to be compliant and examines the health and safety regulations in a practical way that specifically relate to theatre staff, stage managers, technicians, workshops and front-of-house staff. The course will offer an overview of current regulation affecting theatres, productions and events. One of the learning outcomes is that candidates will be able to complete a suitable and sufficient risk assessment within their workplace.
How do I apply?
To apply for the course, simply take a look on our Training and Events Calendar to see when the next course is running. This course forms part of the ABTT Bronze Award. The application form will be available on that page and you will just need to fill it in and return to the ABTT Office via email or post. Please be aware that your course place will not be secured until full payment or purchase order has been received.
Availability:
This course forms part of the ABTT Bronze Award Course, this may be taken as a part of a larger course or can be sat as a one day module either within a scheduled course, as as in-venue training. If you are an Affiliated Organisations or ISG Members and want to enquire about hosting this course please contact us on: training@abtt.org.uk
The course was really helpful to fill gaps in my existing knowledge. There was plenty of time to cover the material and I feel more confident now I have a course to validate my skills!

ABTT Bronze Candidate, 2019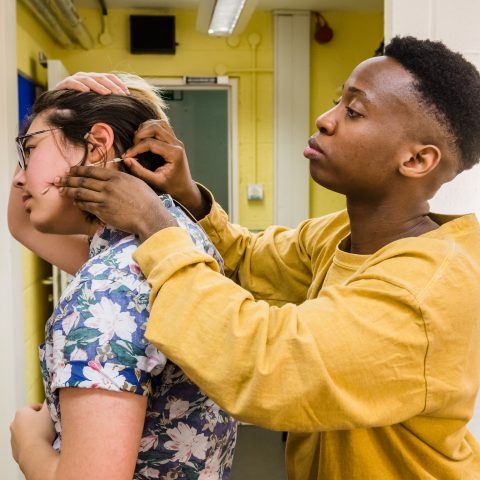 Apply for ABTT Training!
What are you waiting for? Sign up to your next ABTT Training Course and validate your skills today.
Find when the next course is running here.