Safe use of Temporary Access Equipment (One day CPD Course)
Falls from height are the biggest single cause of fatalities and major injuries at work. This course is designed to enable theatre staff to use the kind of scaffold, towers and ladders used in theatres.
What does the course cover?
It includes safe use, this course deals with the safe use of temporary access equipment such as step ladders (including Zarges), ladders, trestles, Tallescopes and mobile scaffolding. The course covers selecting appropriate equipment, planning and managing work at height, inspection and record keeping, manoeuvring, assembly and use of access equipment. The course has a major practical bias and includes moving occupied Tallescopes in accordance with the ABTT Code of Practice for the selection and use of temporary access equipment for working at height in theatre. Participating candidates will receive an ABTT CPD certificate and the current ABTT Code of Practice.
How do I apply?
To apply for the course, simply take a look on our Training and Events Calendar to see when the next course is running. This course forms part of the ABTT Bronze Award. The application form will be available on that page and you will just need to fill it in and return to the ABTT Office via email or post. Please be aware that your course place will not be secured until full payment or purchase order has been received.
Availability:
This course forms part of the ABTT Bronze Award but may be taken as a one off' stand alone course. This course may be taken at your own venue using your own access equipment. If you are an Affiliated Organisations or ISG Members and want to enquire about hosting this course please contact us on: training@abtt.org.uk
Female Technician backstage wiring
I am delighted. I thoroughly enjoyed the training and already finding the course notes very useful. I think because the course was taught by industry professionals, the real life accounts and the real life experience really helped me to understand topics more in depth. Looking forward to my next course already!

ABTT Bronze Candidate, 2018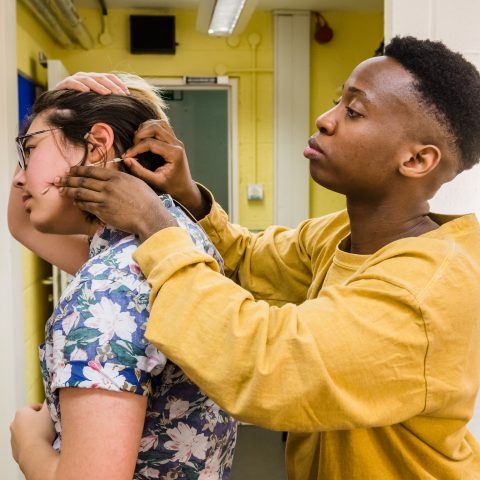 Apply for ABTT Training!
What are you waiting for? Sign up to your next ABTT Training Course and validate your skills today.
Find when the next course is running here.