In-Service Inspections for Lifting Gear and Safe use of Slings (Two day CPD course)
What does the course cover?
This is a two part course. Part 1, which covers theory, brings theatre technicians up to date with regulations such as Machinery Directive / Supply of Machinery (Safety) Regulations; Lifting Operations & Lifting Equipment Regulations (LOLER) and Provision and Use of Work Equipment Regulations (PUWER) and is designed to equip the theatre technician with a good understanding of their responsibilities and knowledge about how to perform their tasks efficiently and safely.  Part two builds on part one (above) and introduces the practical element of inspecting and use of lifting gear. Candidates must have completed part one to attend part two
How do I apply?
To apply for the course, simply take a look on our Training and Events Calendar to see when the next course is running. This course forms part of the ABTT Silver Award. The application form will be available on that page and you will just need to fill it in and return to the ABTT Office via email or post. Please be aware that your course place will not be secured until full payment or purchase order has been received.
Availability:
This course forms part of the ABTT Silver Award for Stage Techncians Course, this may be taken as a part of a larger course or can be sat as a one day module within a scheduled course. It is not usually available as as in-venue training, however if you wish to enquire about hosting this course please contact us on: training@abtt.org.uk
The course has helped me develop skills and obtain new ones, while all the documents received were more than enough to help with the course and back in my job afterwards.

ABTT Summer School Candidate 2017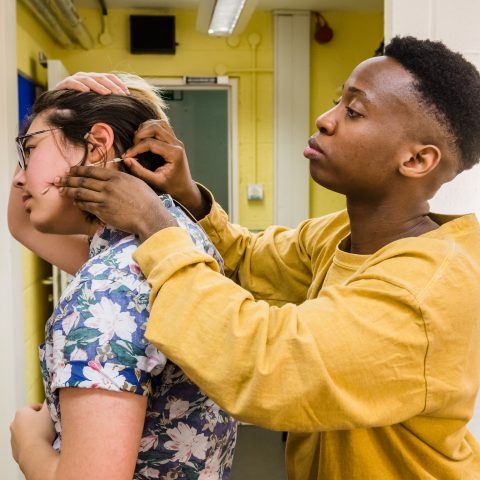 Apply for ABTT Training!
What are you waiting for? Sign up to your next ABTT Training Course and validate your skills today.
Find when the next course is running here.