ABTT Seminars: Theatre Show Online Open for Booking (9th -11th June 2021)
Member's price FREE
Non-member's price FREE
9 – 10 June 2021 | 10:30 am - 6:00pm
Online, Webinar
Please ensure that you register to attend each seminar you are interested in joining. There are limited spaces available.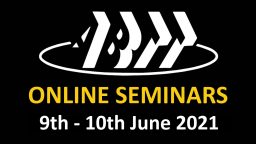 Following on from its online debut in June 2020, the ABTT will once again be celebrating the usual dates of our annual ABTT Theatre Show with a series of online seminars over 9th-10th June.
The ABTT and PLASA are collaborating in September to bring the 2021 editions of both the ABTT Theatre Show and the PLASA Show under one roof. However, we could not let the usual Theatre Show dates go past without recognition.
As such, we hope to enable some of the conversations and discussions that take place when theatre people come together by inviting you to a programme of online seminars running over Wednesday 9th – Thursday 10th June 2021.
This jam packed series of events will be covering topics including 'Sustainable Buildings', 'Re-imagined Futures – Envisaging a Universally Accessible Arts Centre', 'Health and Safety when back to work' , 'School Theatre Support Group', 'AutoCAD for Performance & Vectorworks' and many more!
Details on each seminar can be found below. Please register for individual events by clicking the seminar titles on the Seminar Programme document here.