ABTT Seminar: Sustainable Productions – The Theatre Green Book (Volume 1)
Member's price FREE
Non-member's price FREE
9 June 2021 | 10:30 am - 11:00am
Zoom, Online Event
Book now to avoid missing out – limited tickets available.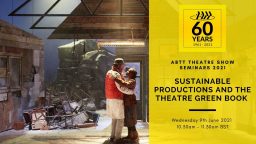 Want to know the latest on the Theatre Green Book, a common standard for making theatre sustainably? We do too!
About this event
Join the ABTT in commemorating the usual dates of our annual ABTT Theare Show with a series of online seminars 9th-11th June.
The Theatre Green Book is a project spearheaded by the ABTT, the Theatres Trust and Buro Happold and led by Paddy Dillon. It has brought together theatre-makers and sustainability experts to create a common standard for making theatre sustainably.
The Theatre Green Book will have three volumes:
Sustainable Productions
Sustainable Buildings
Sustainable Operations
Volume 1, Sustainable Productions, was created during lockdown with the help of theatre-makers of all kinds. Available now, theatres are already using it to prepare their reopening shows. Paddy Dillon, Theatre Green Book co-ordinator, and Andrew Wylie, partner at Buro Happold, will explain the process that led to the initiative, take participants through Sustainable Productions, and answer questions.
Speakers:
Paddy Dillon, Theatre Architect
Paddy Dillon is an award-winning theatre architect. He is deputy chair of the UK's Theatres Trust, and chairs the International Theatre Engineering and Architecture Conference. In May 2020, he began the Theatre Green Book, an initiative to help UK Theatres move towards sustainability. The first volume, Sustainable Productions, is now in use. The remaining volumes, Sustainable Buildings, and Sustainable Operations will be published later in 2021.
Andrew Wylie, Partner at Buro Happold
Andrew Wylie is a Partner and member of the UK Board of Buro Happold with 20 years of experience in leading multi-disciplinary projects both within the UK and internationally.
He specialises in complex new build and refurbishment projects with particular focus in the cultural sector. A chartered engineer, Andrew's early projects for Buro Happold include the Royal Shakespeare Theatre, in which he designed a 1,030-seat auditorium containing a thrust stage, the first of its kind in the world. He was also instrumental in designing and delivering Marlow Theatre in Kent, The Factory, Manchester.
Featured events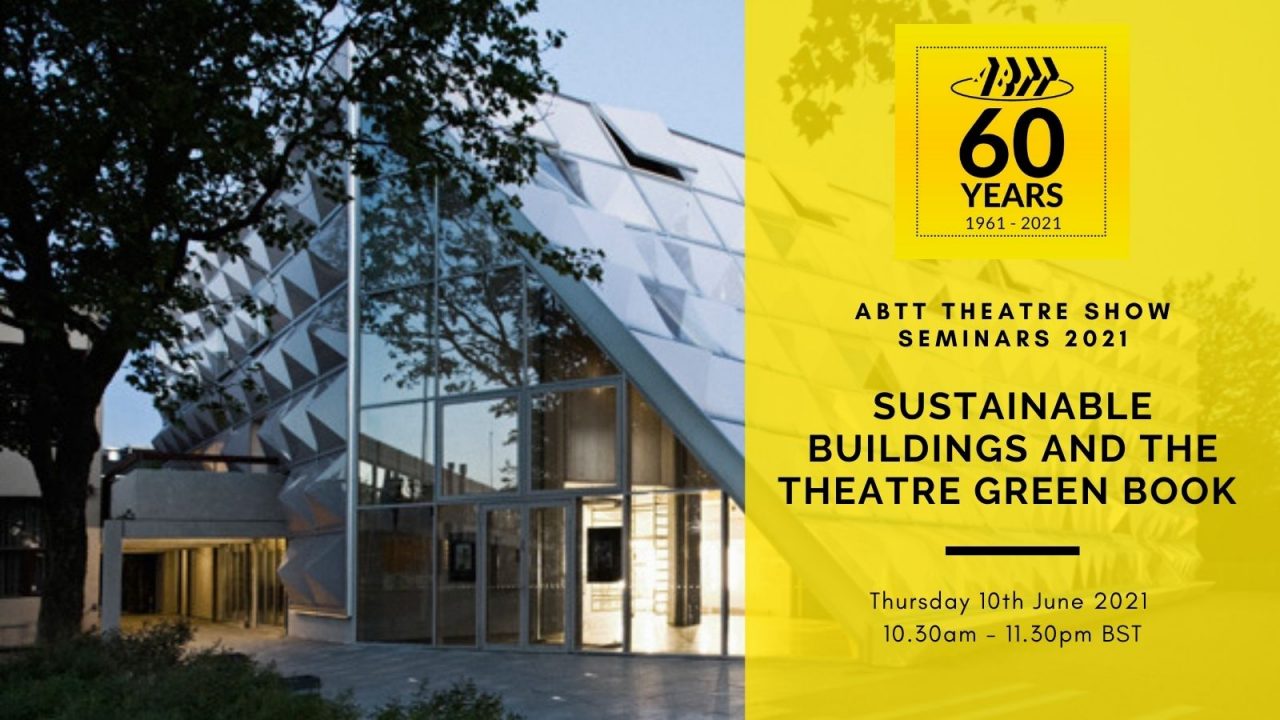 ABTT Seminar: Sustainable Buildings – The Theatre Green Book (Volume 2)
9 June 2021
Zoom, Online Event
Find out more