ABTT Seminar: Update on Safety Matters at the STSG Conference
Member's price See link
Non-member's price See link
13 February 2021 | 1:00 pm - 1:30pm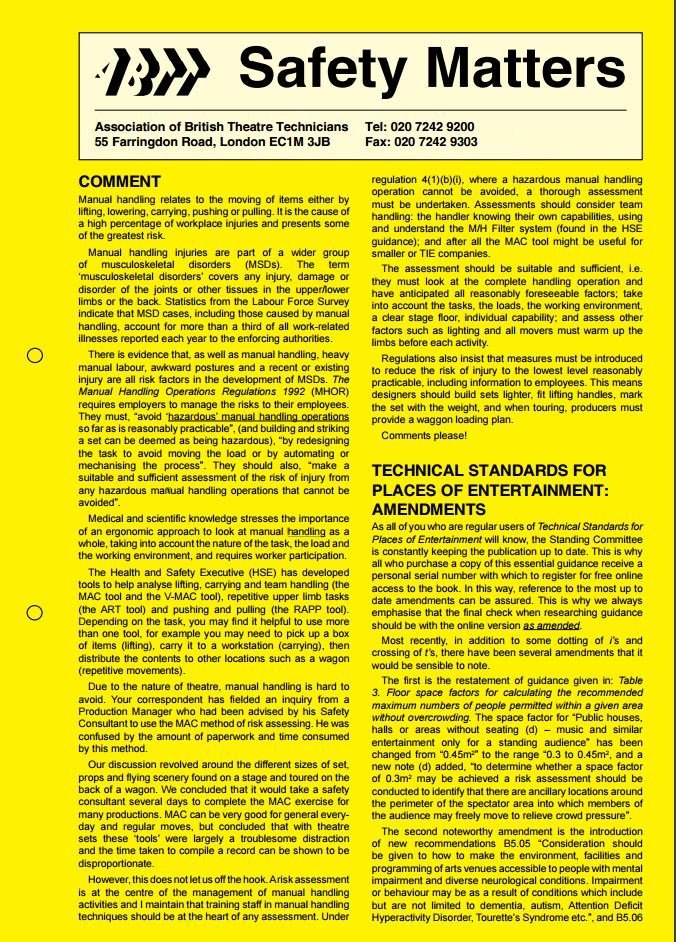 This year the School Theatre Support Group Conference will be hosted online on Saturday 13th February 2021.
The day will follow a similar format to our normal conference, with seminars presented by our sponsors, opportunities for break-out sessions and networking, and a Virtual Quiz in the evening. The conference will run on the Zoom webinar platform from 9am until 5pm, with the evening sessions after a dinner break.
During this event the ABTT will be presenting a session on Safety Matters, giving updates on the changes in Health and Safety Regulations since last year, giving details on updated in Technical Standards for Places of Entertainment and answering your questions.
Booking is now open for STSG members via the Members Portal