BAPAM: Healthy Practice Lockdown Series – Keeping Mentally Well
Member's price FREE
19 January 2021 | 11:00 am - 1:00pm
Zoom, Online Event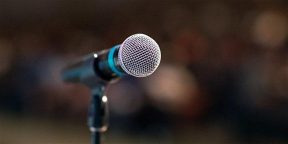 About this Event
Healthy Practice Lockdown Series
Keeping mentally well
BAPAM's purpose is to improve health in the performing arts and support enhanced performance excellence through well-being and good practice.
As the largest provider of career-specific healthcare to performers in the UK, we are uniquely positioned to bring together expert clinicians, educators, researchers, artists and creators to deliver innovative training to empower the arts community to improve and maintain health throughout our creative work and learning spaces.
This introductory 2-hour session is designed for performing arts professionals and students and outlines risk factors and key strategies to sustain good mental health and wellbeing throughout a demanding career.
The session focuses on evidence-based practical skills and draws from research findings, performance psychology, and proven clinical pathways.
Participants will learn skills for optimal practice including how to identify signs of performance and arts-career related mental health problems, how to manage problems including keeping mentally well during the pandemic, performance anxiety, promoting good health, and where to find help.
Tutor: Dr. Melanie Grundy
Dr Melanie Grundy is a GP with special interests in mental health/wellbeing, gender dysphoria and performers' health. Prior to studying medicine, she gained a degree in Theatre Costume design from Edinburgh College of Art and worked for several years as a freelance designer/maker; consequently she has personal experience of some of the issues facing those who are self-employed in the Arts. Outside her clinical work, Melanie remains involved with the creative sphere as Trustee/Secretary of music promoter Jazz North East and performing as one half of the voice & piano duo Alembic. The clinical and creative come together in her roles as Trustee of Help Musicians UK and as an assessing clinician and trainer for BAPAM.
Research looking at health issues within the performing arts workforce consistently finds that 70-75% of our population report both mental and physical health problems, which is much higher than the national average. We are lucky to be working with a number of health and wellbeing experts who can offer training to performers across the UK, with the aim of reducing the levels of poor health and supporting performers to have a sustainable career. Working with our partners in Equity, Musicians' Union, Help Musicians UK and Performing Arts Education Providers – who are very kindly giving us free use of training venues – we are expanding our national training programme supporting healthy performance in the UK.