Equity Guide to Good Practice in BSL and the Arts Seminar
Member's price FREE
Non-member's price FREE
29 July 2020 | 11:00 am - 12:30am
Online, Webinar
Please book your ticket to attend.
Ticket Password: EquityBSL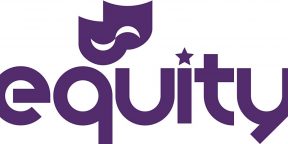 About this Event
Equity is committed to equal treatment in the entertainment industry. To maintain the integrity and highest possible standard of British Sign Language (BSL) and its representation across the entertainment industry, there must be an understanding by those wishing to implement it into their creative process.
Working with actor-singer-choreographer Equity member, Alim Jayda, Deafinitely Theatre and members of Equity's D/deaf and Disabled Committee, the union has produced a Guide to Good Practice in BSL and the Arts for all those who engage with creative practitioners in our industry.
The webinar will have live BSL interpretation.
At this event you will:
• Gain clear insight from the authors on the value of the Guide to those in creative, managerial, directing, etc. processes.
• Get perspectives from D/deaf performers/creatives on the challenges they face in the creative process, and how the Guide helps overcome these.
• Understand the value of the Guide from the viewpoint of casting directors, agents, directors etc.
Those attending the event will be asked to show their support for the Guide by spreading the word and using the hashtag #EquityBSL
Details for joining the webinar will be sent to those who have registered to attend.