Online Meeting: Association Performing Arts Collections
M
Member's price FREE
Non-member's price Not Applicable
18 November 2020 | 2:00 pm - 4:30pm
Online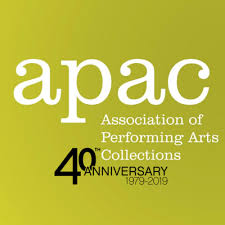 The next APAC meeting will take place on Wednesday 18th November 2-4.30pm via Zoom.
As an ABTT Member you are eligible to attend, contact the ABTT Office on office@abtt.org.uk to find out how to join.
For this meeting we will have a series of short presentations from APAC members about how they are responding to different aspects of the Covid-19 pandemic in their places of work. There will also be an opportunity to discuss and reflect on our recent series of symposia on Leading, Managing and Interpreting Diverse Collections.
Below you can find the schedule for the meeting and details of the talks from members. We hope to see you there!
2.00: APAC meeting
2.30: Presentations from members
3.15: Q&A on the presentations
3.30: Short break
3.45: Discussion/reflection on recent symposia
Speakers:
Phil Boot (Glyndebourne)
Reassessing and digitising Glyndebourne's collections
Stephanie Rolt (Royal Opera House)
Running a public engagement event for Open House London
Chris Hilton (Britten Pears Arts)
Born under punches: bringing a new organisation into being during Covid
Erin Lee (National Theatre)
Documenting Covid at the National Theatre
Victoria Stevens (Individual member)
Seeing the Wood from the Trees: a guide to Covid resources
Best wishes,
The APAC Board