SBTD Seminar: How do we make inclusive, creative designs for performance?
Member's price FREE
11 – 18 November 2020 | 4:30 pm - 6:00pm
, Online Event
A Zoom link will be sent to you before the event with details of how to join.
If you have any access requirements please do let us know at admin@theatredesign.org.uk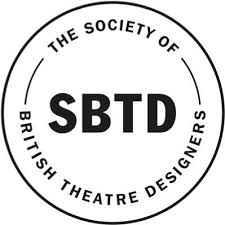 The Society of British Theatre Designers hosts the first in a series of dynamic dialogues with practitioners based in the East Midlands.
About this Event
To accompany our  Staging Places: UK Design for Performance physical exhibition residency at The National Centre for Craft and Design we are running a series of events with a mixture of online and physical delivery from the gallery. Hosted by our SBTD Working Groups, these events are designed to shine a light on the breadth and diversity of innovative performance design practices emerging from the East Midlands region. We are delighted to be collaborating with Makers of Imaginary Worlds, the University of Nottingham's Mixed Reality Lab, Nottingham Trent University and the University of Lincoln on these sessions.
You can find out more about the East Midlands Regional Heart here.
SBTD Access and Inclusive Aesthetics Working Group
Developed as a result of our Roundtable discussion at the V&A, this working group is advocating for the visibility, access and inclusivity of D/deaf and disabled audiences and practitioners, by exploring how new integrated design languages can be developed collaboratively….How do we make inclusive, creative designs with and for D/deaf and disabled practitioners?
This event marks the active launch of this working group. If you are interested in being a part of taking these conversations forward and becoming a part of the Working Group, please join us and/or contact admin@theatredesign.org.uk
This event will be chaired by Paul Burgess with support from Fiona Watt and Roma Patel.
Paul Burgess is a set, costume and video designer whose work ranges from experimental performance and installation to Shakespeare's Globe. He's been a visiting lecturer at several universities, including the National College of Arts in Pakistan, and Goldsmiths in the UK. He's on the committee of the SBTD and is very active in campaigning for sustainability in the performing arts. He has a particular interest in access and has worked with Deafinitely Theatre for many years, incorporating creative captioning into his set designs while also running workshops and mentoring for Deafinitely's youth and adult outreach work.