Seminar: Brexit: End of Transition Period: Is your theatre business prepared?
Member's price FREE
25 November 2020 | 2:00 pm - 3:30pm
Online, Online Event
This event is for UK Theatre and SOLT Members on a first come first served basis. However, if there is space, non-members can attend. Please register to show your interest and we will let you know if we can accommodate you.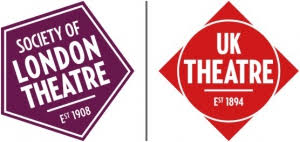 About this Event
This session will be to cascade key information from government to UK Theatre and SOLT members, to arm you with as full a picture as possible and help your business prepare as we approach the end of the transition period (31 December 2020).
The session is 1.5 hours and will cover the following areas:
Movement of People
Movement of Product
EU Funding
Data / IP
Trade
NI protocol
As there is a lot to cover in this time, we will be limited to the questions we can take on the day. Therefore, we are submitting questions to DCMS beforehand. If you have any questions you would like us to put to DCMS please fill in this very short form. The deadline for doing so is 1 November 2020.