Morecambe Winter Gardens – Restoration Project!
21 September 2023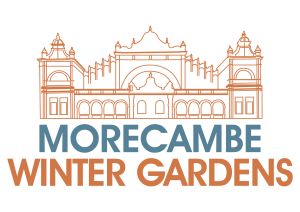 The Morecambe Winter Gardens Theatre is a Grade II* listed theatre situated on Morecambe promenade.  Designed by Mangnall & Littlewood, this splendid example of Victorian entertainment architecture was saved from demolition in 1985 by the actions of a group of dedicated people who formed the Friends of the Winter Gardens. With the formation of the Preservation Trust in 2006, ownership of the Winter Gardens was transferred to the charitable body who have spent years cleaning, restoring, and fundraising to continue this aim. Now under new governance, the Preservation Trust with the help of our remarkable volunteers are a step closer to those dreams of many decades ago to finally restoring this remarkable Grade II* listed building. Working together with one aim to reopen the building that was once at the heart of Morecambe both architecturally and as a centre for culture and entertainment.
Find out more on the progress of the Restoration works and the journey of this beautiful venue here.