Company Profile
Anolis Lighting – The Architecture of Light
Anolis is a leading manufacturer of high-end architectural LED lighting, a division of the global Robe Lighting Group. Supplying an extensive range of specification quality LED luminaires and driver systems that provide solutions for almost any environment. Anolis LED fixtures are long lasting, highly efficient and environmentally friendly.
We are proud to design and manufacturer all our products at our global Headquarters in the Czech Republic where we have complete control over the whole production process.
Only the best components are used, assembled using the latest manufacturing techniques and machines to ensure optimum performance, quality and reliability for many years to come – even in the toughest environmental conditions.
Anolis will be showcasing a range of fixtures from Ambiane, Calumma and Eminere.
Please join us in our Demo area in the Palace Suite to learn more about the products we will be showcasing at ABTT.
Address
Anolis UK Ltd
Spinney View
Stone Circle Road
Round Spinney
Northampton
NN3 8RF
News page
https://www.anolislighting.com/news
Products
https://www.anolislighting.com/products
AMBIANE
The Ambiane family is an aesthetically pleasing architectural lighting range that provides the highest quality of illumination and lets you create finely tuned ambient lighting from your interior lighting environment.
From recessed and pendant mounting locations, the variability of the range is ideal for auditoriums, houses of worship, entertainment studios, museums, art galleries, conference rooms and hotel foyers and ballrooms.
Offering the highest optical performance, easy control and mounting flexibility, the Ambiane family from Anolis Lighting was built to cover long, medium and short throw applications.
This comprehensive collection means consistency of performance and style across your entire lighting design.  Ambiane is the perfect choice for your next lighting design.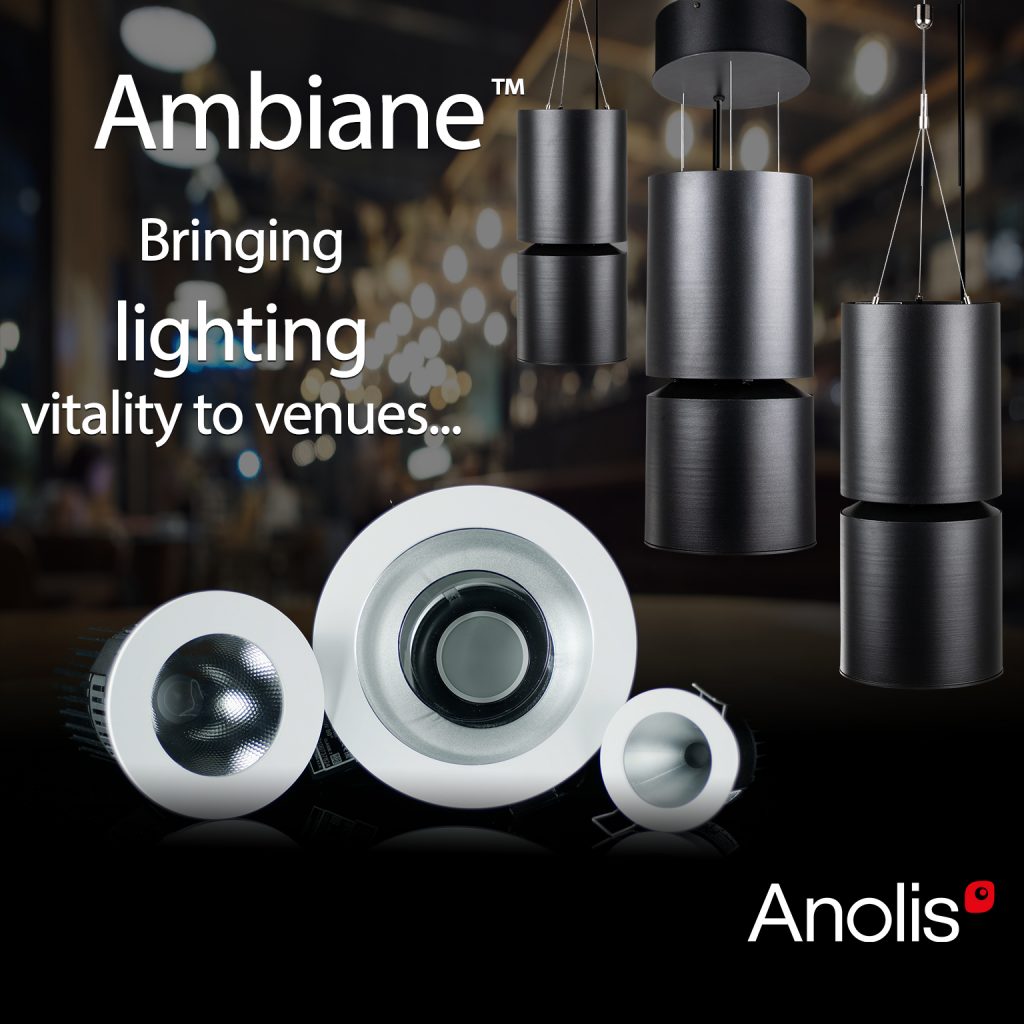 CALUMMA
 Anolis' Calumma range currently offers five different sized fixtures utilising high efficacy LEDs with both multichip and single chip variants as RGBA, RGBW, tuneable white, pure white and customizable, together with an extensive range of symmetric, bi-symmetric, and asymmetric optics for full flexibility.
The Calumma's class leading efficiency, vibration certification, accessories, and robust marine grade finish options make the range ideal for all professional installations in architectural and architainment sectors.A fixture like the medium-sized Calumma M SC creates a powerful and beautiful light output perfect for spot, accent or flood lighting with a durable housing built to withstand any exterior conditions.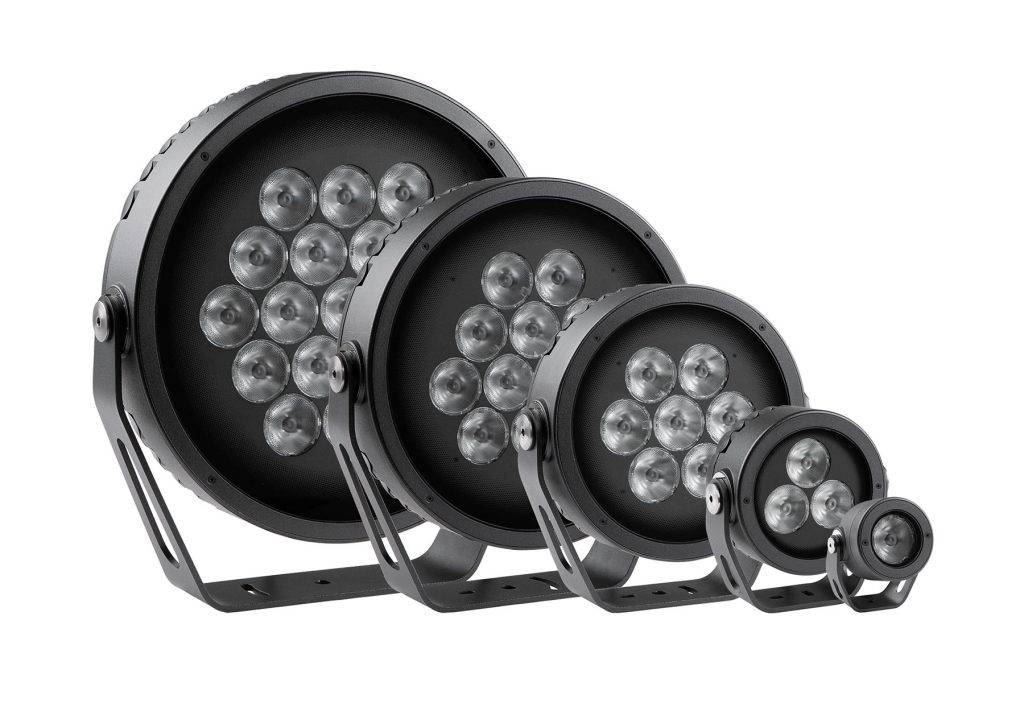 EMINERE®
 The full Eminere® range is now available with new optics, and as either multichip (MC) or single chip light sources, a feature highlighted for the first time. Anolis' Eminere® range builds on the success of the original ArcLine™ Outdoor fixtures, offering precision optics and available in four sizes and models, so perfect for a wide range of exterior and interior applications like flood lighting, wall grazing or washing and general accent lighting.
Built to exacting standards, these linear fixtures are tough enough to withstand extreme environments whilst producing beautiful colours from the RGBW, RGBA or PureWhite LED chips.