A Theatre Project by Richard Pilbrow
Member's price
Non-member's price £32.99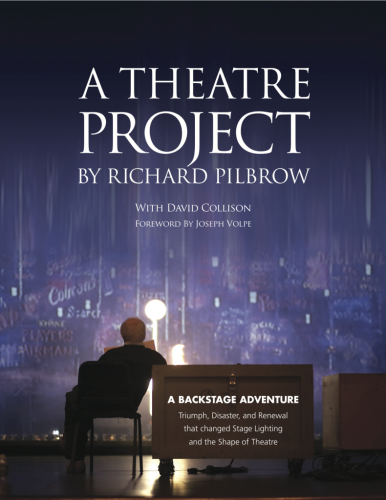 A Theatre Project by Richard Pilbrow
Non-member's price £32.99
Triumph, Disaster, and Renewal that changed Stage Lighting and the Shape of Theatre. This is the story of an upstart company, Theatre Projects, in the world of British Theatre that created the stage lighting design profession and revolutionized theatre lighting, sound and technology, then went on to become, today, the world's leading theatre design consultancy. Along the way, Theatre Projects became a West End producer and one of Europe's largest lighting, sound, and AV suppliers. Reckless over-expansion led to disaster. A gripping tale of the rise, fall, and re-emergence of an artistically-motivated enterprise in the theatre. Six decades that changed stage lighting, sound, and theatre technology, and transformed the shape of theatre space around the world. An autobiographical story that takes you behind the scenes of a theatrical revolution with this backstage adventure.
You can purchase this book here.
Richard Pilbrow is a lighting designer, theatre design consultant, and author. He has been a producer of theatre, film, and TV. He was a pioneer of stage lighting in Britain and was retained by Sir Laurence Olivier to be first lighting designer, and then theatre consultant to the National Theatre of Great Britain. His editions of Stage Lighting and Stage Lighting Design – the Art, the Craft, the Life have been international texts since 1970. Under his leadership, Theatre Projects has become the pre-eminent theatre consulting organization in the world.