Guidance Note 105 – COVID-19 Re-opening Places of Entertainment: Systems Inspections & Audit Checklist
Member's price £0.00
Non-member's price £0.00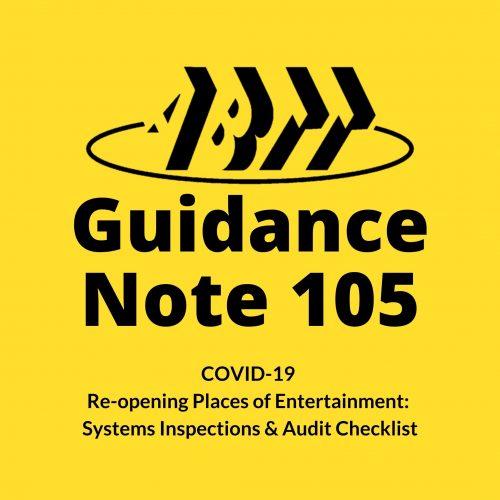 Guidance Note 105 – COVID-19 Re-opening Places of Entertainment: Systems Inspections & Audit Checklist
Member price £0.00
Non-member's price £0.00
This guidance is to be read in conjunction with ABTT COVID Guidance Note 101, 102 etc.
COVID-19 Re-opening Places of Entertainment: Systems Inspections & Audit Checklist
See other ABTT Guidance Notes for COVID 19 for other requirements and background information.
This document gives specific guidance for systems inspections and audits.
Please download this document to use in your venue.