Safety Matters – Autumn 2010
Member's price £0.00
Non-member's price £1.00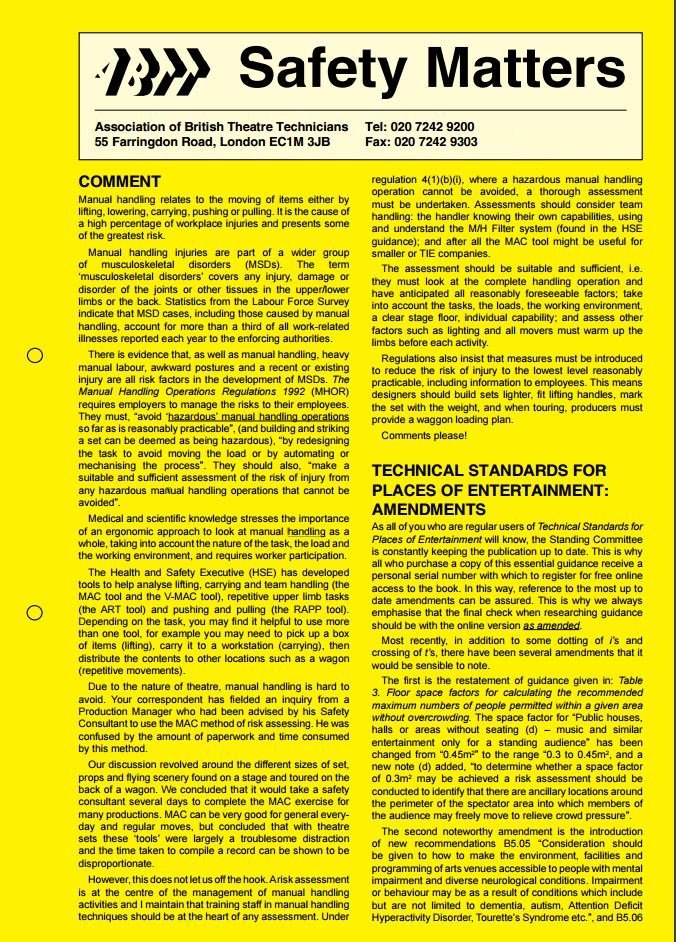 Safety Matters – Autumn 2010
Member price £0.00
Non-member's price £1.00
Our Safety Matters updates are included in ABTT Members' Quarterly edition of Sightline Magazine, keeping our members up to date for free. Safety Matters keeps you up to date with any changes in recent safety issues within the Industry and any changes in regulations that need to be followed.
This Safety Matters update includes:
Food,Drink and Hygiene;
Hazard Analysis Critical Control Points (HACCCP);
Working at height;
Tail lift inspection;
HSE surprise visit;
Missing guardrail;
Can you produce the inspection and maintenance records for your harnesses?;
Faulty Electrical Appliances may kill;
Code of practice for Portable Appliance;
Testing & advice on electrical safety in Theatres (2010).
You may also be interested in...