Safety Matters – Autumn 2018
Member's price £0.00
Non-member's price £1.00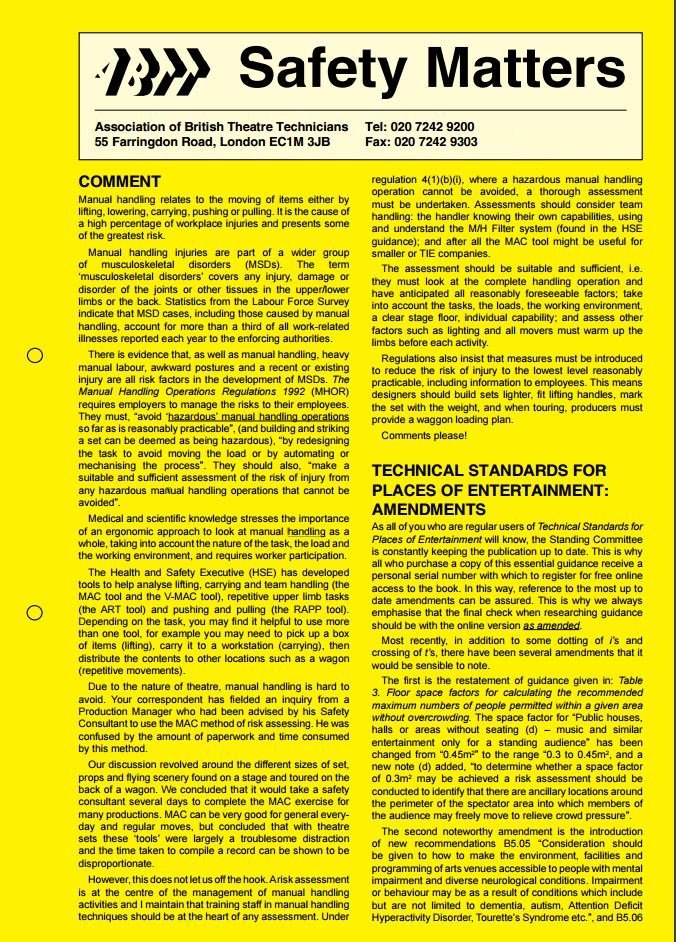 Safety Matters – Autumn 2018
Member price £0.00
Non-member's price £1.00
Our Safety Matters updates are included in ABTT Members' Quarterly edition of Sightline Magazine, keeping our members up to date for free. Safety Matters keeps you up to date with any changes in recent safety issues within the Industry and any changes in regulations that need to be followed.
This Safety Matters update includes:
Slips, trips and falls;
Breathing in dust?
Risk of portable devices;
No guarding measures;
Chained to our desks;
Fall prevention;
HSE's Minister asks for engagement with go home healthy.