Safety Matters – Spring 2009
Member's price £0.00
Non-member's price £1.00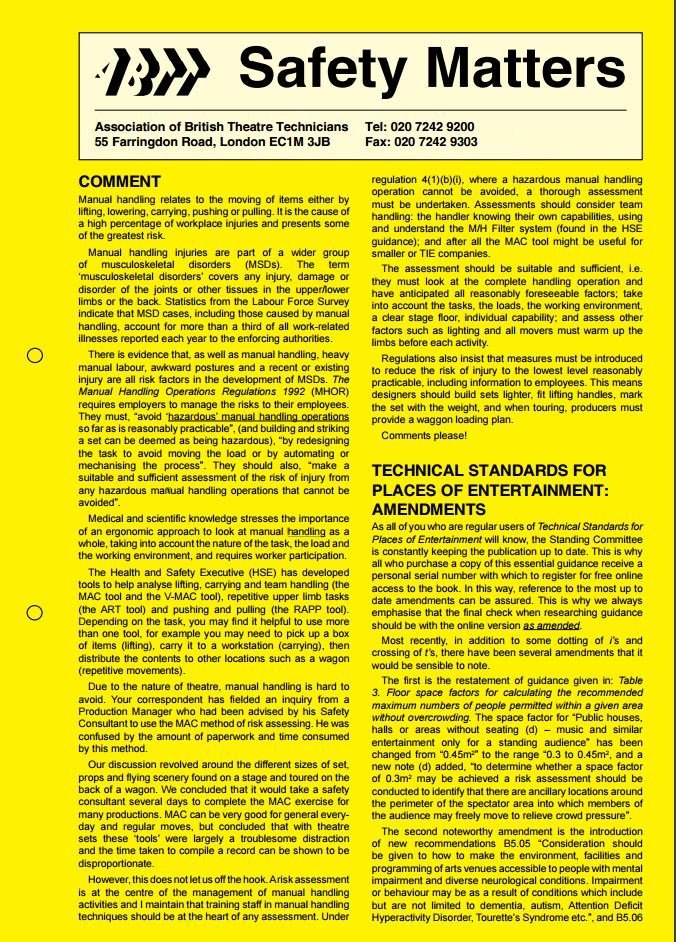 Safety Matters – Spring 2009
Member price £0.00
Non-member's price £1.00
Our Safety Matters updates are included in ABTT Members' Quarterly edition of Sightline Magazine, keeping our members up to date for free. Safety Matters keeps you up to date with any changes in recent safety issues within the Industry and any changes in regulations that need to be followed.
This Safety Matters update includes:
First Aid at Work Training;
Meanwhile a Message from the Ambulance Service;
£5,000 award for damage to eye;
Restrain loads on vehicles;
HSE Inspectorate;
The Health and Safety commission and the Health and Safety Executive have merged;
Court ruling on risk assessments;
Note on John Watts Memorial Forum – 13 May 2009.
You may also be interested in...