Safety Matters – Spring 2021
Member's price £0.00
Non-member's price £1.00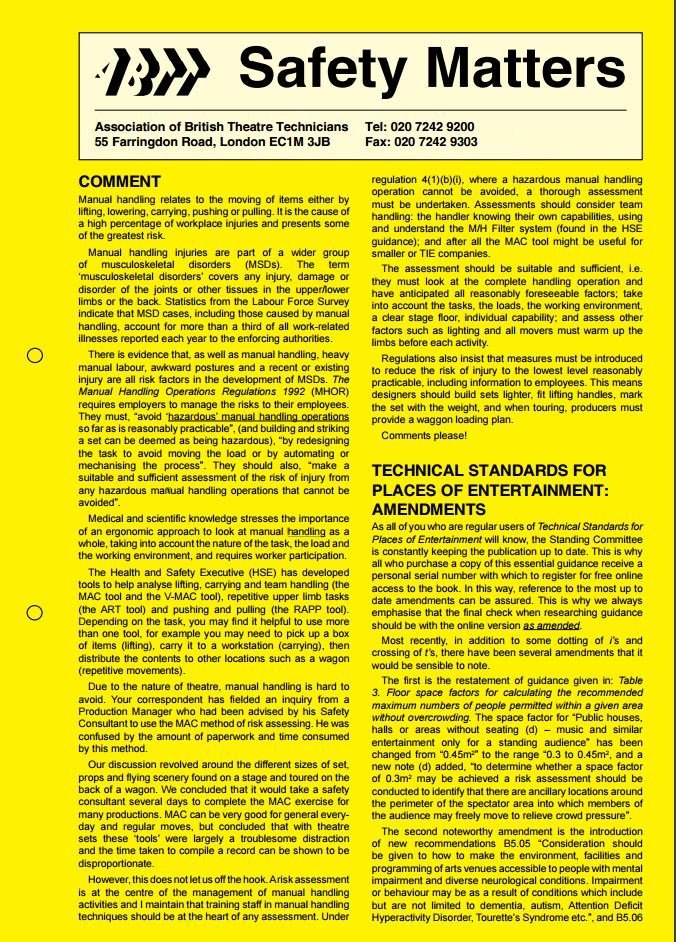 Safety Matters – Spring 2021
Member price £0.00
Non-member's price £1.00
Our Safety Matters updates are included in ABTT Members' Quarterly edition of Sightline Magazine, keeping our members up to date for free. Safety Matters keeps you up to date with any changes in recent safety issues within the Industry and any changes in regulations that need to be followed.
This Safety Matters update includes:
Working from hom
R.S.I and W.R.U.L.D
Symptoms of RSI which you should be alert to
A conference venue fine
ABTT Blue Book: Code of Practice for Flying
Two Workshop Health and Safety Fines
Changes o the British Standard Governing Powder E
You may also be interested in...