Safety Matters – Summer 2009
Member's price £0.00
Non-member's price £1.00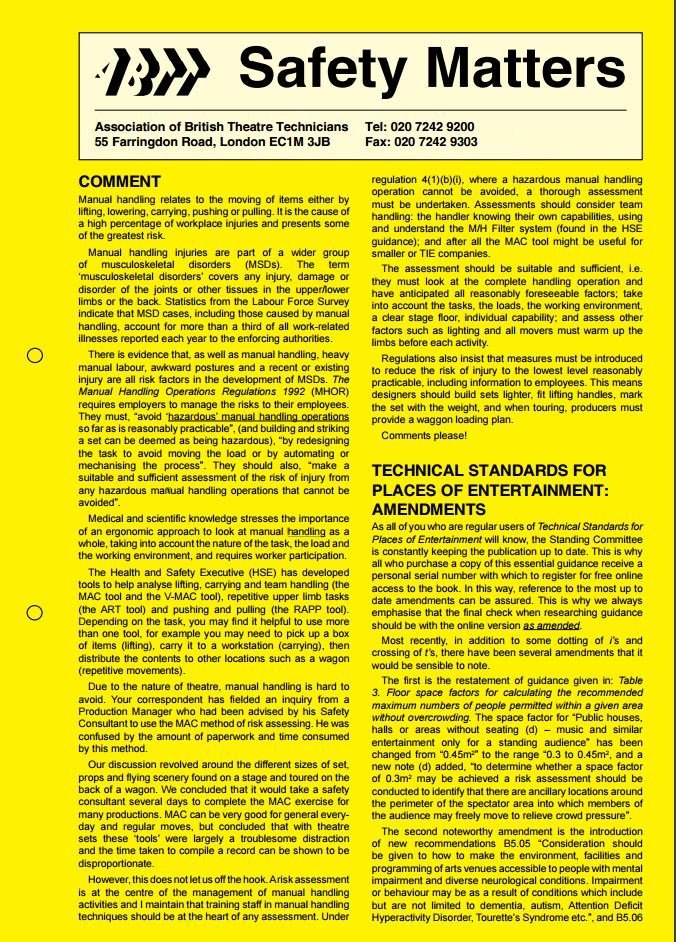 Safety Matters – Summer 2009
Member price £0.00
Non-member's price £1.00
Our Safety Matters updates are included in ABTT Members' Quarterly edition of Sightline Magazine, keeping our members up to date for free. Safety Matters keeps you up to date with any changes in recent safety issues within the Industry and any changes in regulations that need to be followed.
This Safety Matters update includes:
First Aid Management after harness suspension intolerance;
First aid guidance for the post-recovery of a semi-conscious or unconscious person in a horizontal position;
Hairdressers wave goodbye to bad hand days;
Spot-checks highlight the danger of unrestrained vehicle loads;
Royal Opera House compensates employee;
Model technical rider & guide.
You may also be interested in...