Safety Matters – Summer 2010
Member's price £0.00
Non-member's price £1.00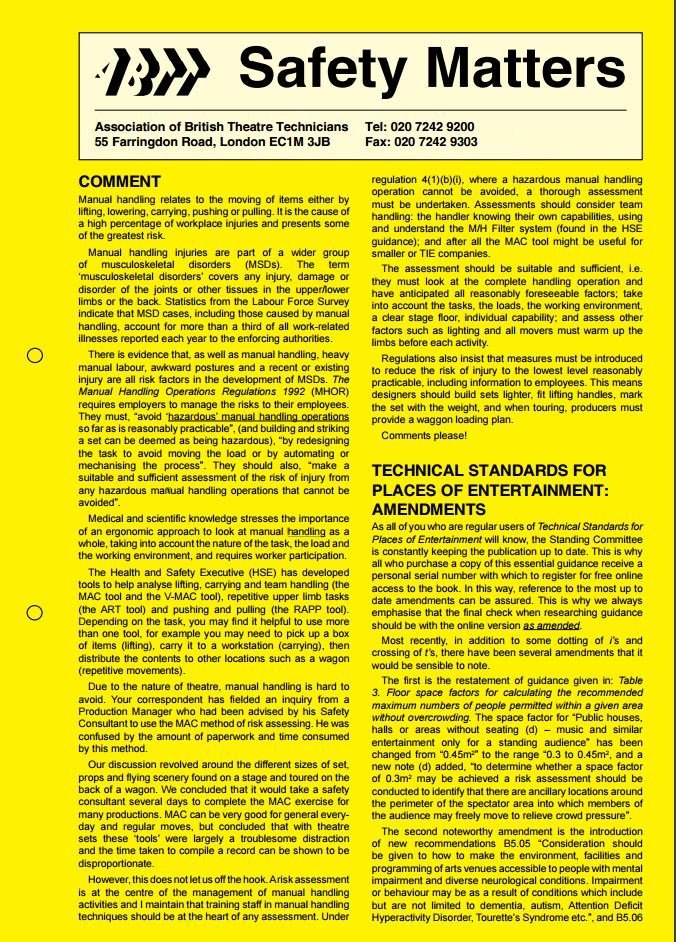 Safety Matters – Summer 2010
Member price £0.00
Non-member's price £1.00
Our Safety Matters updates are included in ABTT Members' Quarterly edition of Sightline Magazine, keeping our members up to date for free. Safety Matters keeps you up to date with any changes in recent safety issues within the Industry and any changes in regulations that need to be followed.
This Safety Matters update includes:
Harassment in the workplace;
Operating Machinery directive;
Guardrail Collapsed;
Optical Radiation Rules;
Legislation and Enforcement;
Fire Risk Management?
You may also be interested in...