Safety Matters – Summer 2013
Member's price £0.00
Non-member's price £1.00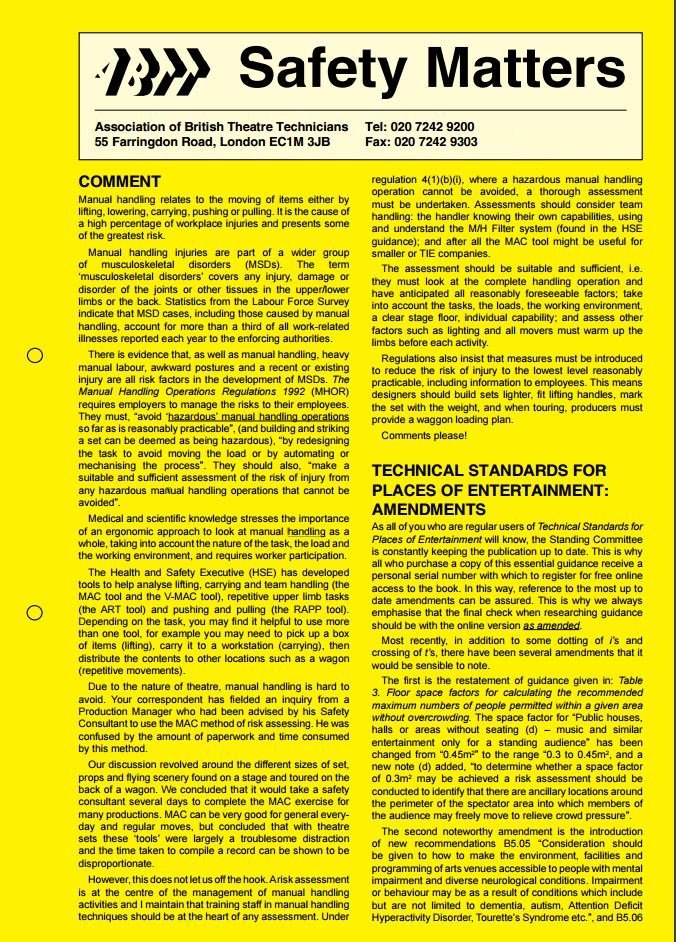 Safety Matters – Summer 2013
Member price £0.00
Non-member's price £1.00
Our Safety Matters updates are included in ABTT Members' Quarterly edition of Sightline Magazine, keeping our members up to date for free. Safety Matters keeps you up to date with any changes in recent safety issues within the Industry and any changes in regulations that need to be followed.
This Safety Matters update includes:
PPE;
Does the law require head protection when assembling scenery?;
What is 'suitable' head protection?;
Do we have to wear safety footwear?;
Is it okay to wear rigger boots?;
Should shorts be allowed when working on stage?;
Hand protection?;
When must hi-vis clothing be worn?;
Driver run over by his own lorry;
First Aid update;
Asbestos Risk;
Technical Standards 2013.